2022 Leadership Prize Winners
Dorothy Roberts, JD
Scholar | Professor of Africana Studies, Law & Sociology University of Pennsylvania

Dorothy Roberts is the George A. Weiss University Professor of Law & Sociology at the University of Pennsylvania, with joint appointments in the Departments of Africana Studies and Sociology and the Law School, where she is the inaugural Raymond Pace and Sadie Tanner Mossell Alexander Professor of Civil Rights. She is also the founding director of the Penn Program on Race, Science, and Society. An internationally recognized scholar and social justice activist, she has written and lectured extensively on race, gender, and class inequities in U.S. institutions and has been a leader in transforming thinking on reproductive freedom, child welfare, and bioethics. She is author of Killing the Black Body: Race, Reproduction, and the Meaning of Liberty, Shattered Bonds: The Color of Child Welfare, and Fatal Invention: How Science, Politics, and Big Business Re-create Race in the Twenty-First Century. Torn Apart: How the Child Welfare System Destroys Black Families—and How Abolition Can Build a Safer World will be released on April 5, 2022.
Roberts has served on the boards of directors of the American Academy of Political and Social Science, Black Women's Health Imperative, and National Coalition for Child Protection Reform, and on the advisory boards of The Center for Genetics and Society and Still She Rises. Recent recognitions of her work include Rutgers University-Newark Honorary Doctor of Law Degree, New Voices for Reproductive Justice Voice of Vision Award, election to the National Academy of Medicine, Society of Family Planning Lifetime Achievement Award, and American Psychiatric Association Solomon Carter Fuller Award.
Cyntoia Brown Long
Author | Speaker
Foundation for Justice, Freedom and Mercy

At the age of 16, Cyntoia was arrested for killing a man who solicited her for sex. She was tried as an adult and sentenced to a 51-year life sentence in Tennessee.
In 2017, Cyntoia filed a petition to have her sentence commuted based on exceptional strides in rehabilitation. Her petition garnered widespread support and she was granted Executive Clemency by former Tennessee Governor Bill Haslam in January 2019.
Her journey through the juvenile justice and adult criminal justice system was chronicled in the PBS Independent Lens Documentary "Me Facing Life: Cyntoia's Story" (2009) and the Tennessean's Sentencing Children (2016-2017) project. Her memoir, Free Cyntoia: My Search for Redemption in the American Prison System (Atria Books), written while in prison, documents her early years and the 15 years she was incarcerated.
In January of 2020, the Vera Institute of Justice recognized Cyntoia as one of the Best of Justice Reform honorees. As a thought leader for legislative and societal reform, Cyntoia regularly speaks to a wide variety of organizations. Her recent keynote appearances include presentations at Georgetown Law School for The Janet Reno Forum, Broward County Children's Services, and the Ohio Attorney General's Office.
Alongside her husband, Jaime, she is co-founder of The JFAM Foundation, a nonprofit that works to develop opportunities for justice involved youth to have a voice in the call for change. Cyntoia works intensely with Epic Girl, JFAM's sister agency and service provision arm to provide education and mentoring to girls labeled "the hardest to serve."
Thomas Grisso, PhD
Professor Emeritus University of Massachusetts Medical School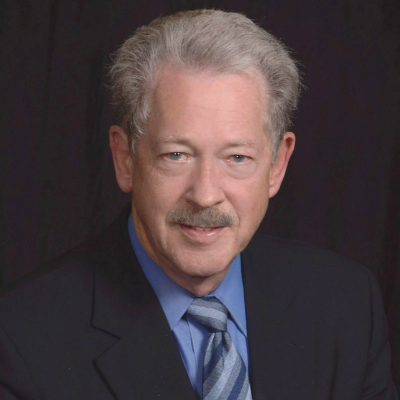 Thomas Grisso, PhD began his career as a research and forensic psychologist at Saint Louis University in the 1970s and is now Emeritus Professor at the University of Massachusetts Medical School. His work has focused on (a) informing policy and law affecting youth in contact with legal systems, and (b) enhancing the quality of forensic mental health evaluations for defendants in juvenile and criminal courts. His major projects have included the first empirical research on adolescents' capacities to comprehend and waive Miranda warnings, the first major study of adolescents' abilities related to competence to stand trial, and research to improve juvenile justice responses to young offenders with behavioral health problems. His projects typically have begun with basic research on youths' capacities, translating those results for application to law and policy, producing tools that clinicians, lawyers, and justice system personnel can use, then engaging in strategies to put those tools in place effectively in the real world. A mental health screening tool he developed in 2000 now contributes to reformed practices in in juvenile detention centers nationwide and several countries in Europe. From 1996 to 2015, Tom was a member of the John D. and Catherine T. MacArthur Foundation's Research Network on Adolescent Development and Juvenile Justice and its Models for Change Initiative, working with those teams to promote the developmental reform of U.S. juvenile justice. He has received career achievement awards from the major psychological, psychiatric, forensic psychology, and psychology and law organizations in the U.S as well as the U.K.
PLEASE JOIN US ON MAY 12 TO CELEBRATE OUR WINNERS. CLICK HERE FOR THE DETAILS