2018 Winners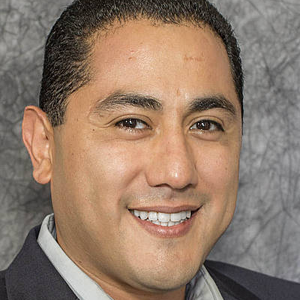 Attorney Francis ("Frankie") V. Guzman is a juvenile justice attorney at the National Center for Youth Law. He is working to eliminate the practice of prosecuting and incarcerating children in California's adult criminal justice system and advocates for alternative sentencing and local treatment for youth charged with serious offenses statewide.
Raised in a poor, mostly immigrant community plagued by crime and drugs, Guzman experienced his parents' divorce and his family's subsequent homelessness at age 3, the life-imprisonment of his 16-year-old brother at age 5, and lost numerous friends to violence. At age 15, he was arrested for armed robbery and, on his first offense, was sentenced to serve 15 years in the California Youth Authority. Released on parole after six years, Frankie attended law school and became an expert in juvenile law and policy with a focus on ending the prosecution of youth as adults.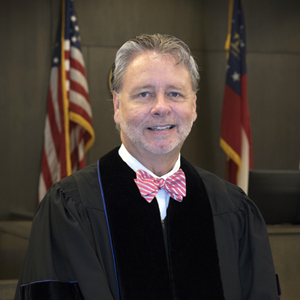 Judge Steven C. Teske is the Chief Judge of the Juvenile Court of Clayton County, GA. He was appointed juvenile court judge in 1999 and serves as a Superior Court Judge by designation. Judge Teske's court was the first in Georgia to mandate that every child in dependency hearings shall be a party and must be represented by an attorney and children 13 years of age and older in child welfare dependency proceedings shall have the right to be present in court. He has published several articles including "The Next Generation of Child Advocacy" published in the Georgia Bar Journal, where he argued for a child's right to counsel in dependency hearings, now the law in Georgia.
Teske has testified before Congress and several state legislatures on detention reform and zero tolerance policies in schools. Judge Teske serves on the Georgia Child Welfare Reform Council, Children and Youth Coordinating Council, Governor's Office for Children and Families, DJJ Judicial Advisory Council, JDAI Statewide Steering Committee, Georgia Commission on Family Violence, and the Georgia Criminal Justice Reform Commission. He served two terms on the Federal Advisory Committee for Juvenile Justice and is the National Chair of the Coalition for Juvenile Justice. Judge Teske is a member of the National Council of Juvenile and Family Court Judges and has served on the Board of Directors. He is past president of the Georgia Council of Juvenile Court Judges and the Clayton County Bar Association.
His book, Reform Juvenile Justice Now, is a collection of essays on juvenile justice issues. He is a Toll Fellow of the Council of State Governments and received his J.D., M.A., and B.I.S. degrees from Georgia State University in Atlanta, GA. Judge Teske is an adjunct law professor at John Marshall Law School in Atlanta, GA.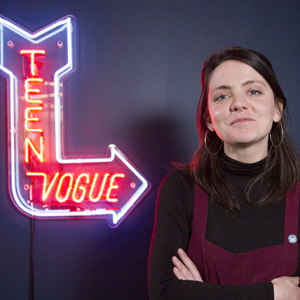 Part of Condé Nast's collection of brands, Teen Vogue launched in February 2003 and is now led by chief content officer Phillip Picardi alongside a robust team of editors. The media brand empowers young people to understand the power of their identity and voice, equipping readers with insight, tools and connections to help its readers pursue their passions and achieve their goals. In recent years, Teen Vogue rose to a unique challenge of enabling its readership to not only face a new world, but to actively change it.
In 2017, it launched a News + Politics vertical, which has centered social justice issues through the lens of those most impacted, offered thought-provoking analysis of government happenings, and offered young people actionable advice to push back. In October, the vertical focused on youth incarceration throughout Juvenile Justice Awareness Month in a series called Kids Incarcerated, which spanned nearly 30 stories which covered topics like immigration and youth detention, the school-to-prison pipeline, bail reform, and solitary confinement, many written from a first-person perspective.
Allison Maloney (above), news and politics editor for the brand, conceptualized and produced the Kids Incarcerated series. Raised in Pittsboro, North Carolina, Maloney previously served as a freelance writer and on staff for the Columbus Metropolitan Library, Women in the World, as produced by the New York Times, Circa News, The Shriver Report, K Records, and Newsweek/The Daily Beast.
2017 Winners
Child Welfare Leadership Prize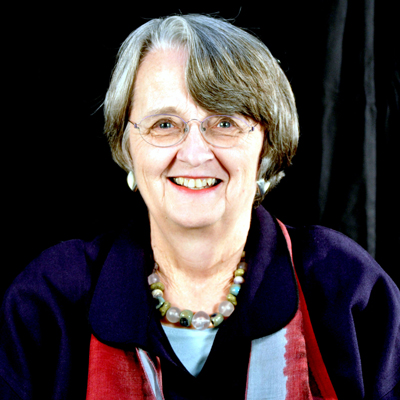 MaryLee Allen is the Director of Policy for the Children's Defense Fund. From its inception, the Children's Defense Fund has challenged the United States to improve policies and programs for children. Over the years, it has become known for careful research on children's survival, protection and development in all racial and income groups and for independent analyses of how federal and state policies affect children, their families and their communities. Throughout her tenure at CDF, MaryLee has been recognized as the preeminent expert on child welfare federal legislation and policy in the country. Her work addresses child abuse and neglect, substance abuse, mental health, domestic violence, foster care and adoption. She has played a leadership role in the development, passage and implementation of major child welfare and children's mental health reforms. Along with the Child Welfare League of America, she co-chairs a coalition of national child welfare and mental health organizations. She testifies frequently before Congress, and has authored a number of books and publications that have shaped the field.
Juvenile Justice Leadership Prize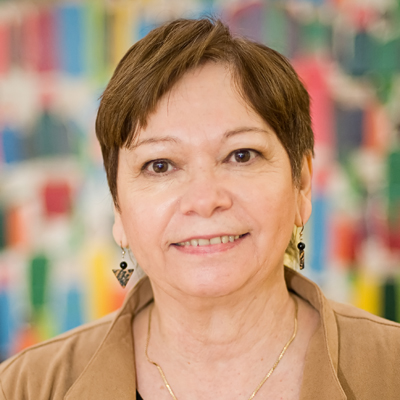 Inspired to work on behalf of youth by her upbringing in the South Bronx by Puerto Rican migrants, Gladys Carrión believes that our juvenile justice system should treat young people as we would treat our own. As Commissioner for New York State's Office for Children and Family Services [2007-2013], Gladys inherited a system she described as "toxic." Impatient with incrementalism, she closed 21 facilities during her tenure, more than any state commissioner in history. She worked as deftly with youth, families and advocates as with elected officials, braving stiff political opposition from unions and legislators to reduce incarceration by nearly half, shift funds to community based programs, and improve conditions. Her work has been rightly lauded by publications like the New York Times and Village Voice. From her experience as a legal services attorney in government heading youth development, child welfare and juvenile justice agencies, she understands that children thrive best in their own families and communities and that they should be deprived of liberty only as a last resort and for the shortest period of time.
Special Prize for Global Advocacy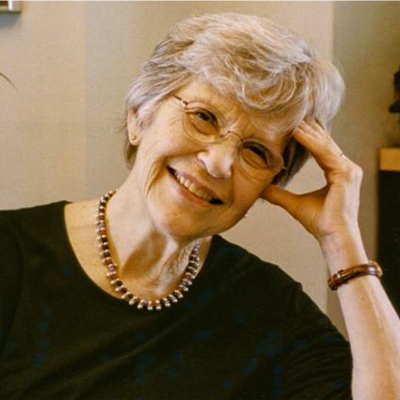 Lois Whitman is the founding director of Human Rights Watch's Children's Rights Division, which investigates and works to end human rights abuses against children globally, including the use of child soldiers, extreme sentences in the criminal justice system, the worst forms of child labor, torture of children, attacks on students, teachers, and schools, and abuses of migrant children. She remains a deeply-valued senior advisor. She is also a board member of Physicians for Human Rights and on the CUNY Law School's Visitors Committee. Her own research put Turkey's torture of children on the front page and helped stop police abuse of detained children in Northern Ireland. Under her leadership, Human Rights Watch was instrumental in the international campaign to ban the use of child soldiers, the ongoing campaign to end the use of extreme prison sentences for youth in California, exposure of the dangerous conditions under which mostly Latino children work on US farms and, recently, persuading the largest US tobacco companies to prohibit the employment of children under age 16 on tobacco farms in their supply chains. Lois has been a pioneer in advocating on behalf of all of the world's children.
---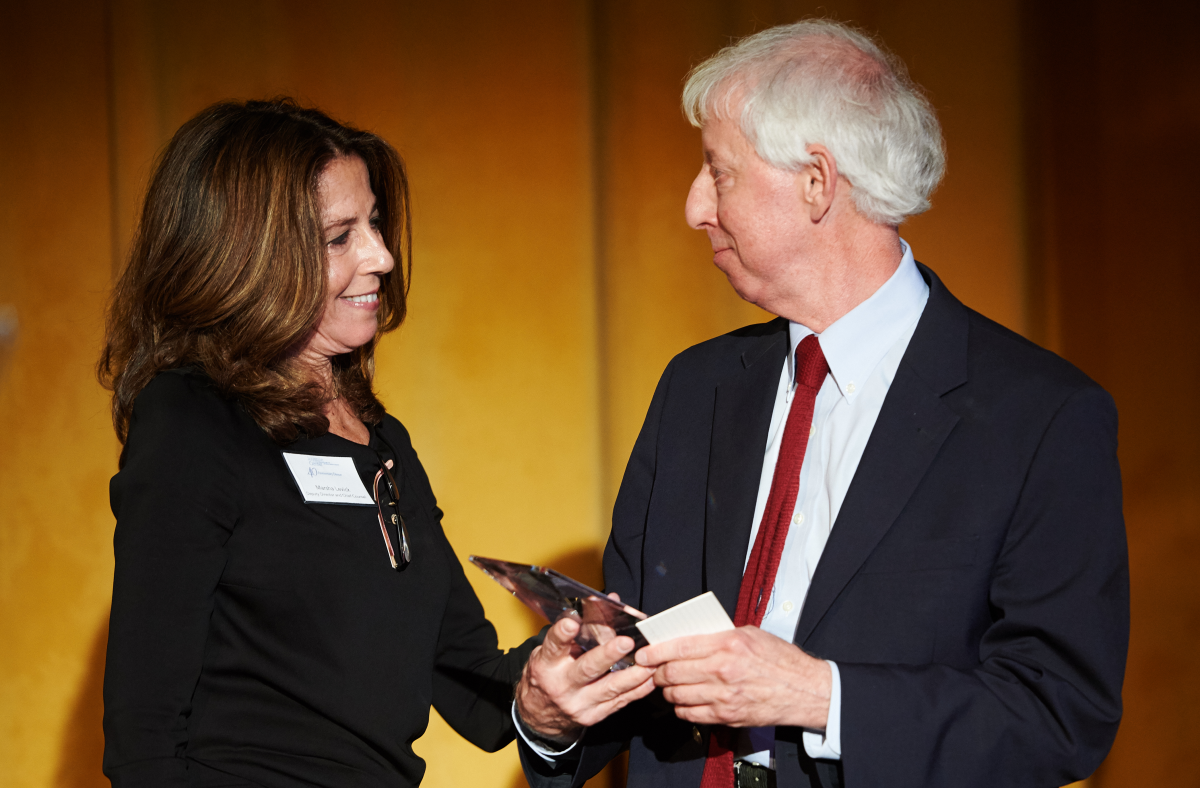 The Leadership Prize inaugural recipient, Juvenile Law Center co-founder Robert Schwartz, not only brought Juvenile Law Center to national and international prominence over the course of his 40 years of leadership, he also helped develop the nascent field of children's law, inspiring thousands of children's rights advocates working nationwide. 
In his career at Juvenile Law Center, Schwartz represented dependent and delinquent children in Pennsylvania juvenile and appellate courts; brought class-action litigation over institutional conditions and probation functions; testified in Congress before House and Senate committees; and spoke in over 30 states on matters related to children and the law.
Schwartz's career was not been limited to Pennsylvania, but included fighting nationally and internationally for youth's rights. Schwartz chaired the American Bar Association's Commission on Youth at Risk from 2011-2013. From 1992-98 and 2006-08, he was chair of the Juvenile Justice Committee of the American Bar Association's Criminal Justice Section. In 1993 he also co-authored the American Bar Association's report, America's Children at Risk; and in 1995 he helped author a follow-up report on youth's access to quality lawyers, A Call for Justice. In 1993 he visited South Africa to help develop a legal system for children, and was invited to China in 2010 to speak to judges and lawyers about sentencing of youth.
From 1996-2006, Schwartz was a member of the MacArthur Foundation Research Network on Adolescent Development and Juvenile Justice. As part of the Network, he co-edited Youth on Trial: A Developmental Perspective on Juvenile Justice (University of Chicago Press: 2000). Schwartz in 2005 became chair of the Advisory Committee to the Children's Rights Division of Human Rights Watch. From 2003-2012, Schwartz chaired the Board of the Philadelphia Youth Network.
Schwartz has been the recipient of numerous awards, including the Mark Hardin Award from the ABA Center on Children and the Law; Andrew Hamilton Award, presented by the Philadelphia Bar Association "for exemplary service in the public interest"; the Reginald Heber Smith Award, presented by the National Legal Aid and Defender Association; the Livingston Hall Award, presented by the American Bar Association; the Stephen M. Cahn Award, presented by the National Association of Counsel for Children for career achievement; and the Haverford Award for service to humanity. Schwartz is a graduate of Temple University School of Law and of Haverford College, which in 2011 also awarded him an honorary degree.