Ombudsperson Resolution Hearing | Youth Testimony : Alexis & Keema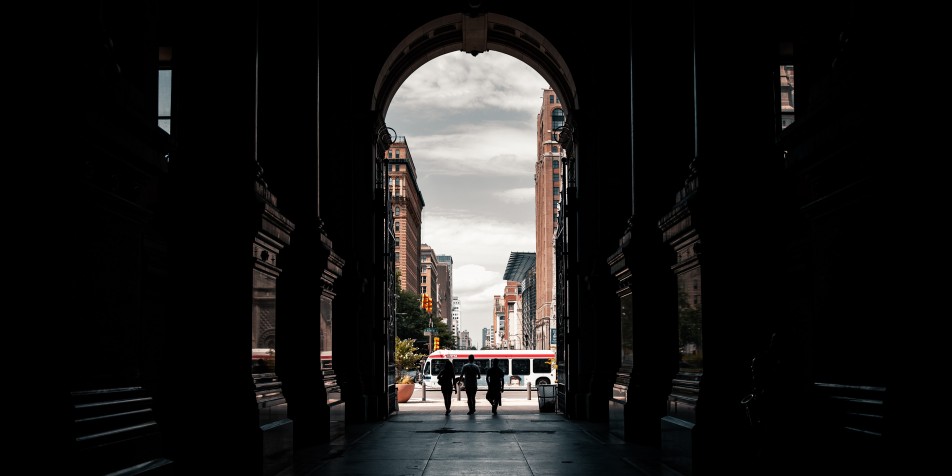 The following testimony was written and will be read by Juvenile Law Center's Youth Fostering Change and Juveniles for Justice Youth Advocates on April 8th at a virtual hearing on the need for a Philadelphia independent youth ombudsperson. 
You can RSVP to attend the virtual  hearing HERE.
You can learn more in a previous blog post and Sign-on to a support Letter HERE. 
Alexis
Hello, my name is Alexis. I am 23 years old, and I have been working with the Juvenile Law Center, Youth Advocacy Program, as part of their Youth Fostering Change program, for 4 years. 
I was 10 years old when I first went into placement. They picked us up from lunch, I didn't get to go back home. I was scared, I was frustrated, being with a whole bunch of people I didn't know. We waited in one of the rooms in the DHS building for hours. I was in care for the whole time until I was about 17. I got discharged, and not even a month after, I got approved for Kinship care. I thought I could be with my grandmother, we had to move and I had to find a placement because shortly after I got out she passed away, and then I was homeless again. 
It was hard to get in contact with people. When I was 19, they told me I'd be in a shelter for over a year before I got housing. They basically told me I would have to go back to a shelter. I was hopping around from home to home. I tried to go back into foster care at age 19 and I didn't get help with anything until after I was 20. 
It wasn't until I was 20 that I got help. I wound up still staying with a family friend. I kept trying to get connected to AIC and Valley Youth House. AIC finally got me connected to Valley Youth House after I was 20. I only got 10 months of support. The system is messed up. It shouldn't be like that. There's no reason that they can say that we can come back and get help and that we're able to get help until we're 21 but when you try to get help they literally deny you and tell you no and that you'll be in a shelter for over a year. They're basically telling me don't get back in the system because you're basically not going to get any help. They kept denying me services and resources until it was too late. I ended up only getting services for less than a year when I should have been able to get it for that whole 3 years, when I really needed it. Someone just told me that they think that AIC was extended until 23, and there are all of these other things like this Ombudsman hearing, and all of these other services - nobody tried to contact me or help me with anything. 
Every time I tried to get connected to services they acted like I should know who my family is, like I haven't been in the system for 10 years. They separate you from your family, don't let you communicate, don't let them come and see you. Literally restricted phone calls and you're supposed to magically know your family and have somewhere to live when you age out. It doesn't make any sense, it's so dumb. They wonder why we age out of the system and don't have a support system or family. It's ridiculous. 
Being in foster care growing up, I did go through a lot of things related to race. I was always in other people's homes - foster homes and group homes, of people I didn't relate to. They would look at me as if I was different. There was a lot of time I was the only white person in the home, I got picked on. Staff would be talking at youth instead of talking with youth. They wouldn't give you a chance to speak. This was the rule and that's it. You can't say how you feel, and you gotta follow it or you're getting punished. I never had a sense of normalcy or childhood. They would take away stuff. I didn't have a cell phone until I was 15. I was coming in and out of the city at the age of 13 on the buses with no phone. I was making my own doctor's appointments, I did everything on my own. Every time I asked for help they would look at me like "what do you need help for?" 
I felt like every time I asked for help they would give me the run around - "you gotta contact this person", "I don't know, you gotta go to this person", "I can't help you with this, go to this agency". I didn't get help until I was going to everyone's supervisor and telling people in court that I was trying to get help and nobody wants to help me. I didn't get help with getting back into therapy until after I got discharged from DHS. I asked for help getting services and it was so much of a process that took forever. I didn't know if it was the process or if they weren't trying to help me in the beginning. 
Youth questions were not answered by attorneys. I followed up once, and when I didn't get a clear answer, it just ended up the same. I would get frustrated and not follow up because they would give me general statements. I felt belittled, like I didn't matter, my opinions didn't matter. Nobody cared about me or my future. Youth do not have the knowledge about their case. They should have explained my case to me. They should have been honest and realistic about what was happening and what my options and next steps were. No one taught me anything, that's why I'm struggling now. I just feel like if they would have been honest with me, and communicated with me about my case and what I could do to better my life, to help myself, I would have been better. I wouldn't have just been living day to day.  
Staff should engage youth in their case and let them know what is going on. All I needed was resources, a sense of guidance. All I needed was someone to tell me "this is life, you need X,Y,Z",  "you're not a child no more". I was never able to be a child. I'm still learning and unlearning things. If I would have been more active in my case, I would have been engaged and actually have a say in my life. 
Youth deserve a sense of normalcy, guidance, a support system, someone to show them how to navigate through life. It's really not easy when nobody tells you or teaches you important things. I literally struggle everyday because I don't have any guidance, anybody to call when I have questions. If I had someone involved in my life, like the Ombudsman person, I would have felt like I would have finally had someone in my life who cared about me. I felt like it would have helped my case a little bit. This is why the ombudsperson position should be created for the city of Philadelphia. 
Keema
Hello. My name is Keema and I am 21 years old. This is my third year serving as an advocate with Youth Fostering Change at the Juvenile Law Center. 
I was in care from birth. I bounced around in adoption homes and it all failed. It was a terrible, traumatizing experience. Throughout my experience in the child welfare system, I didn't have a stable foster home, everyone just gave up. Things happened that no child, no female, at such a young age, should ever have to experience. I was with my sister, why would they place us with two older boys? That wasn't safe all the way around. I don't even know why they're doing that. When I was younger, I didn't know what was going on, but now that I'm older I asked myself why I was put in the home with those older boys. If the parents were home, the stuff that happened wouldn't have happened. I was 3 or 4 years old the first time it happened, I don't even know how I remember. I was 11 years old when it happened again. I didn't say anything even though I knew what was going on, but I couldn't do anything about it. I couldn't open my mouth to get the words out because I had already experienced it and something in me just wouldn't let me speak. Nobody knew what was going on, I never opened up about it because I didn't have anybody who would listen. I wish I had someone to go to. When I was at the foster home, I said I would tell and he told me that nobody would listen. I was traumatized. 
The system is terrible. People need to know that it's not all that it is said to be; regardless of whether I was being put into a home that was "nice", or being moved from place to place, or being put in residences that felt unsafe because of the verbal and physical abuse I was experiencing. I was separated from my older sister and constantly being failed by families that promised to be better than the last. When you're in care, I feel like the foster parents get notified about who you are. Everybody always says "we heard about you". That makes it hard for you to feel comfortable and safe, like you're being judged before they even get a chance to know you. Instead of sitting down and talking with the child, they say "I heard this about you". Even the workers, I got passed down from worker to worker. I wasn't a bad child, I may have had some issues, but I didn't deserve that. If the system hadn't made me the way I was, I would have finished high school, had kids later. I was led astray. It's all about the people that adopted me, the foster homes, they're so terrible. It's terrible that I went through that stuff. I don't even know how I survived. Only the strong survive. 
I want people to get a visual of what's happening in the system and better understand the perspectives of the kids that have been through care because there's so many different experiences and it's important to know each story. I wish I had the help that was supposed to be given. I know if I had someone that their job was to listen everything would have been handled the right way. This Ombudsperson is important because every child deserves to be heard, no matter their ethnicity or race. If a lot of people spoke up instead of being so late, there could have been so many changes. So many kids are dying in foster care and losing their life. It made me different. Put yourself in their shoes and really understand how many places they've bounced around in. 
We have rights as humans and deserve to be treated with respect, plus, a lot of us come from broken homes so we may act out, not saying that it's the right way to handle it but we were traumatized. Help youth open up and express themselves because when you keep things bottled up you can explode on people and in places that can get you in trouble. We're not defined by a number of the things we've done in our pasts. This is why the ombudsperson position should be created for the city of Philadelphia.