Catherine Moffa, MSS, MLSP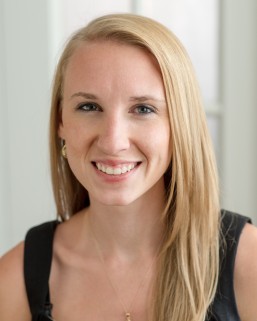 Catherine Moffa joined Juvenile Law Center's staff in July 2013, after previously interning with the Youth Advocacy Program while finishing her masters in social work and law and social policy. As Youth Advocacy Program Manager, Moffa manages, coordinates, and facilitates the office's youth advocacy programs: Youth Fostering Change, Juveniles for Justice, and the Youth Speakers Bureau. Additionally, Moffa supervises the yearly social work intern.
Moffa graduated with dual master's degrees in Social Service and Law and Social Policy from Bryn Mawr College's Graduate School of Social Work and Social Research. She received her undergraduate degree in Sociology from Saint Joseph's University. Prior to her work at Juvenile Law Center, she worked for Bryn Mawr College's Civic Engagement Office as the Partnership Liaison and Praxis Placement Coordinator. She also worked as the development intern for Norris Square Neighborhood Project.