Ombudsperson Resolution Hearing | Youth Testimony : Duane & Angela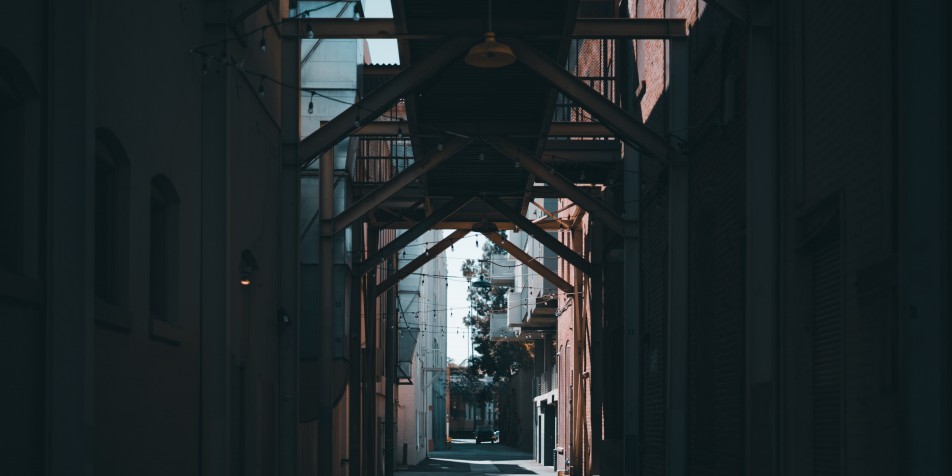 The following testimony was written and will be read by Juvenile Law Center's Youth Fostering Change and Juveniles for Justice Youth Advocates on April 8th at a virtual hearing on the need for a Philadelphia independent youth ombudsperson. 
You can RSVP to attend the virtual  hearing HERE.
You can learn more in a previous blog post and Sign-on to a support Letter HERE. 
Duane
Hello, my name is Duane . I was 12 years old when I entered into care. Being in the system at a young age, my voice was taken away. I was not heard. I was censored or shut down because of the experience that brought me into the system.  We are children. We are youths. We have our moments. I did not know how to communicate my thoughts and feelings when I felt that people were not listening to me. I was in different care settings, including a group home and foster homes. Staff in those facilities used my history against me. Child welfare workers used that against me and did not give me a chance to know who I am to support me. Many people judged me for having behavioral problems. I was mistreated by some youths and the grown adults (foster parents and group home staff) when I was in a group home. They were using profanity against me to put me down, calling me a bitch for complaining and crying, or incited violence against one another or on me. They would manipulate other youth and tell them to say it didn't happen. A lot of uncomfortable emotions & tension you can feel in the air, and that made me feel left out as a person. I felt like I couldn't connect. 
I tried to adjust to living in both a group home and foster homes, but I was always worried that something would happen. I was afraid of being mistreated or bullied. While in a group home, there were times when I did speak up on violence and mistreatments, and nothing changed. The mistreatment and violence continued to happen. Many adults didn't hate me, maybe, but they disliked me because they disagreed that I was speaking the truth, and  I was standing up for what was right instead of what was cool. It made me feel like I was dumb-minded or that I was exaggerating about a lot of stuff that really was concerning. When I was working, it felt comfortable to go out and get away.
Working helped me find peace of mind. It made me feel like a regular kid who was not in the system anymore. I felt sad, and I felt like I was trapped and incarcerated when I returned from work because of the environment in the group home and the lack of support from staff.  I would come back home tired after a long 8-hour shift to the group home, and there were times I would find my room a total mess, my bed was flipped over, my clothes all over the floor. I would question who had done it, and no one would help me find the answer. I would have to spend hours cleaning that up when I had school the next day. It was repeatedly done over and over again for days. A lot of violence was happening, which obviously made a really uncomfortable setting, which wasn't good or safe. I talked to many staff about it, night staff, supervisors, and my case manager, but nothing came out. For their entertainment or own laughter, I would be picked on, or I would be the butt of the joke. I felt like I did not belong. Many rules and standards should be in place to make youth feel that they have a voice and youth should be respected.
Even in foster homes, I was not heard. For example, my case manager came to my foster home; the foster parents wouldn't allow me to speak to them. My case manager allowed them just to silence me. My foster parent said I could be lying or what I'm saying wasn't probably accurate- so my case manager listened to the foster parents instead.  I came out to talk to my caseworker, and my foster parent screamed and said, "No one asked you to come out of your room, so you better go back in your room, we will call you if we need you to say something." My foster parent did that in my case manager's presence, and she did not do anything about it or reach out to hear my side of the story. I didn't even know that my case manager left because my foster parents did not call me out of my room. They didn't hear both sides of the story- treated me like my voice wasn't going to be heard - as if it wouldn't make a difference if I said anything. I was not allowed to speak my mind or say what I had to say.
Given my lived experience in a group home and foster homes, I wish I had a better support system. I wish I had a single person or many people who could relate to me and my situation. I wanted someone who would always defend me. When I realized that no one was listening to me, I lost hope and was silent about it. If I had someone listening to me, I would be happy because I know there are people out there or a person concerned about things in the system to fix them. I would have believed that there are good people out there. I would have trusted the system because I know that the system's problems would be fixed without hesitation or shifting the child's blame if it is not the child's fault. I would believe that things would probably be alright, and my experience in the system would have gone smoothly. What we have on paper doesn't make us who we are (i.e., behavioral problems). My paperwork is not comprehensive of who I am. I believe that staff or higher authorities that work for the child welfare system should allow youth to prove that certain documents or case numbers don't define who they are.  I believe that the paperwork and case number should be looked past, and staff should encourage youth to stay motivated and start and complete their goals. Encourage the youth that they are human and not just a number and a piece of paper. We are humans. We are youth. We deserve better treatments to have better outcomes as youth and later in life. We should have someone in the system and outside of the system to advocate for our needs and get better support. This is why the City of Philadelphia should create the ombudsperson position for the city.
Thank you, everyone, for listening.
Ange
Placement isn't something a kid should go through, especially for small stuff. When I was younger, my parents thought they didn't know how to handle some of my behavior. They didn't know where else to turn to get help or support. When I was 15, I was initially put on house arrest. But I got frustrated about staying in the house all the time and ended up breaking curfew. I also got in trouble for trying to take off my bracelet. I had friends over for a party and everyone stepped outside for a little bit. They were just beyond where I was allowed to be with my bracelet on. I wanted to be with my friends because I was 15 and that mattered to me so I tried to take off my bracelet. I got in a lot of trouble for that by sending me to placement.
In placement, I watched youth getting restrained when they were in trouble — like when people fought, both would get restrained. One girl got arrested for fighting staff. They argued first, and then the girl got restrained. The staff person also tried to hit the girl back. For fighting, everyone had to stand in the middle of an empty room and do an apology and analyze what we did wrong. If you moved while talking, you would get restrained. I've seen people get restrained the whole time at the juvenile placement facility I was in, one person a day would be restrained. I've also seen youth in shackles. 
Placement didn't do anything for me and doesn't do anything for the youth. It makes the youth not want to repeat the offense again, but it doesn't help - it doesn't help with school. It delayed when I was able to graduate. The placements I went to had me complete electives for over a year that didn't transfer or count for me to be able to graduate. Even when I did come back to regular schools, I felt really unprepared. I was behind.  
Even the rules of probation are unrealistic. For example, in my case, I wasn't supposed to have contact with the co-defendant in my case. This order was made by the judge, but this person was my best friend and lived above me in the same apartment building so this was unrealistic. I don't know why they made it so strict. I was a kid and I was just looking to have fun with my friend. My parents weren't trying to help me figure probation out either. They would just tell probation when I wasn't following the rules. We need to substitute placement for better solutions for kids. This is why the ombudsperson position should be created for the city of Philadelphia.