The Central Park Five's Other False Label: Sex Offender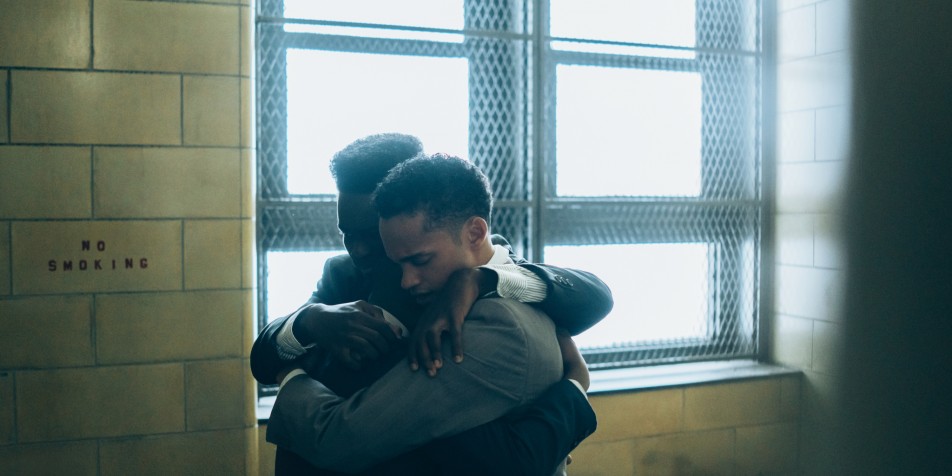 When They See Us captures the many ways in which our justice system is broken, and the many ways it can break the individuals who come into contact with it, from arrest to prosecution to sentencing and in the years following release. In the third episode, the boys, now young men, are finally released from incarceration. One by one we see the challenges they face back in their communities. Raymond meets with his probation officer for help in finding a job. His probation officer warns him of the barriers he will face, not simply because he has a criminal conviction, but because he is also a registered sex offender.
Sex offender registries, designed to protect people from "dangerous predators," now include more than 200,000 people whose only offense was committed when they were children. Some children were placed on the registry at the age of eight; many must register for life. Their offenses range from serious to normative teenage sexual conduct, including public nudity, consensual sex with a peer, or sexting. And, of course some have committed no crime at all, like Yusef, Antron, Raymond, Korey, and Kevin. 
In addition to the notoriety the boys gained through a fabricated prosecution, their registration as sex offenders erected barriers in their lives going forward. Four out of the five moved out of New York, but registration follows individuals wherever they go, whether they are there temporarily or seeking to relocate. 
Registration laws require that individuals register not only their names and addresses, but their online usernames, parking location, job or school information and a myriad of other personal characteristics and aspects of their lives. The law also requires registered individuals to regularly check in with police to verify their registration information. Raymond's PO tells him that he will have to register every 90 days for the rest of his life, or he will be incarcerated. In states with youth registration, any failure to comply with the very stringent and difficult to navigate requirements may result in mandatory prosecution and incarceration for several years.
The label of sex offender presumes dangerousness. As to children, this presumption is false. Numerous research studies confirm recidivism rates of 0-3% for young people. The harm to individuals who register far outweighs any perceived public safety benefit.  Yet, many states place restrictions on where registered individuals may live or work. When Raymond is applying for a job at a diner, his PO tells him that he can't work the counter because he will come into contact with children; as a registered sex offender, he is not allowed to be around children other than family. Raymond's challenges with reentry illustrate the stigma that many young people on registries face. Too often, registration prohibits young people from positive social experiences. At home, his father's new wife doesn't believe that he didn't commit the offense. He tells his friend that he cut ties with his girlfriend while incarcerated because he was "going to have that tag" of sex offender and he didn't want to put her through that. Registration can cause isolation, depression, unemployment, and homelessness. A recent study showed that registered children are more likely to attempt suicide than their non-registered peers.
Registration can also mandate sex offender treatment, which is premised on the individual's ability to accept responsibility. Without accepting responsibility, an individual cannot successfully complete sex offender treatment. When Yusef and Kevin reunite at a treatment program mandated by the court upon their release, the treatment provider asks Kevin for his paperwork. She then announces to the class that they have "the wilding boys of Central Park" in their presence. Kevin is told that in order to be eligible for release, he must take responsibility for his sex offense. When Kevin says that he didn't commit the crime, she tells him he is a convicted class 3 predator and if he cannot accept responsibility he cannot stay in the program. Years later and before his exoneration, Yusef challenged his lifetime registration, seeking a reduction of the term of years for which he was required to register. The court denied his request, holding that notwithstanding his exemplary prison record, he was unwilling to take responsibility for his offense and therefore is not benefiting from treatment. 
In 2002, when the boys were nearly 30 years old, their convictions were overturned and they were removed from the sex offender registry. But thousands of youth across the country face harmful registration policies and consequences every day. Juvenile Law Center has seen this practice devastate the futures of young people across the country without increasing public safety. That is why we are working to eliminate youth registration through litigation and policy reform.