Celebrating Ten Years of Youth Advocacy: "The program has shaped my future."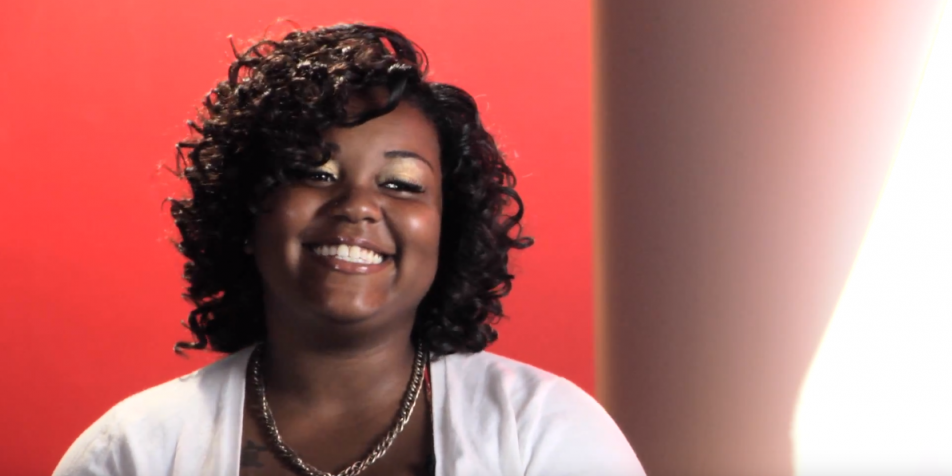 This blog is part of a 2-part series celebrating the tenth anniversary of Juvenile Law Center's Youth Advocacy Program. Start reading the first part of this series here. The second part of this series focuses on Youth Fostering Change. Please follow our hashtags - #10YearsofYA, #10YearsofYFC- and become a Youth Advocacy Sustainer to support these young people as they continue to fight for change in years to come!
Megan Hill is an alumna of Youth Fostering Change and an active member of our Youth Speakers Bureau. As a member of YFC, Megan worked on a project focused on educational success for youth in foster care.
---
I became interested in Youth Fostering Change because I loved the idea of being able to advocate for youth who were experiencing similar challenges while being in foster care. It was an opportunity for me to voice my opinion and share my ideas with people who were involved in the foster care system.
Youth Fostering Change has made an impact on my life by motivating me to complete high school and furthering my education. In 2012, we created a tool to help prepare youth for college, which I utilized to successfully transition into college. Motivating me to further my education was one of many ways YFC has impacted my life. The program has helped shape my future in public speaking and entrepreneurship, and I was able to gain skills that expanded opportunities in my future.
YFC's 10 year anniversary is important because it is proof that for years youth have had a legitimate resource that helps shape them for success. It is also a reminder that many youth's success have been gained from the program. In the next years, I hope to see YFC expanding throughout the city. My experience was extremely vital to my success, so I hope more youth will be able to experience the same.
National Foster Care Month is important because it brings awareness and shows appreciation to all parties involved in the lives of youth in foster care. I think it's great that we are celebrating the success of YFC during National Foster Care Month this year because, though it is a program, its impact on foster youth is equivalent to the impact delivered by foster parents and caseworkers.
---