Meet Leadership Prize Winner, Cyntoia Brown Long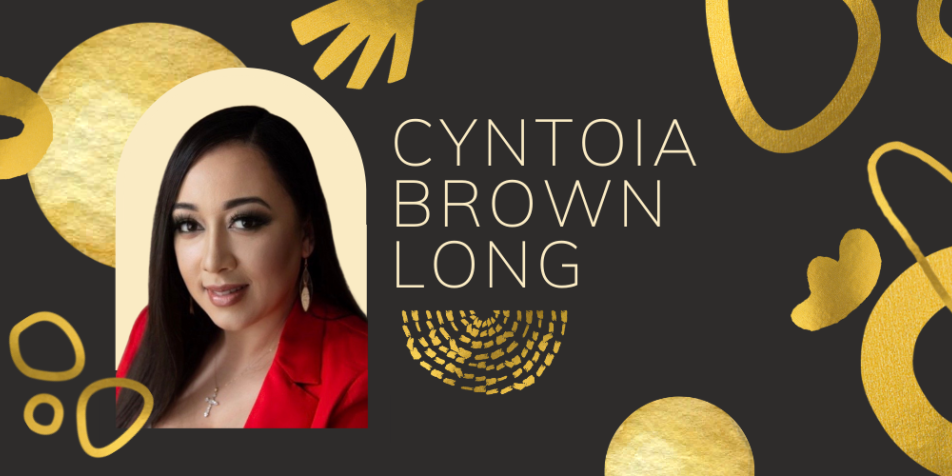 "It's unfortunate that the first response is to just lock people up and throw them away, when, you know, if you really just take the time to invest in people — people aren't disposable. We're all capable of redemption. We're all capable of being helped and being our better selves. Everyone deserves a second chance." For Cyntoia Brown Long, this wasn't just a fight for her freedom, but a fight for everyone's.
At the age of 16, Cyntoia was arrested for killing a man who solicited her for sex. After being tried as an adult, she was sentenced to a life sentence with the possibility of parole after 51 years in Tennessee.
The laws under which Cyntoia was sentenced are some of the harshest in the country. Tennessee's truth-in-sentencing laws, adopted in 1995, abolished parole for the crimes punished with the longest sentences, and doubled the presumptive minimum time a person must serve before becoming eligible for release.
Juvenile Law Center has long advocated that extreme sentences including juvenile life without parole and life sentences like Cyntoia's don't work. These sentencing practices don't make us safer, and they deny youth who have demonstrated growth and maturity the chance to rejoin their families and communities and contribute to those communities in meaningful and productive ways.
In 2017, Cyntoia filed a petition to have her sentence commuted based on exceptional strides in rehabilitation. While in prison she was intentional about creating her own image beyond being labeled "the bad kid" or feeling as if she was thrown away. She attended classes at Lipscomb University's LIFE program, and eventually received her degree. That experience Cyntoia said "made me want to do better. It made me want to live. It made me want to strive."
Cyntoia's 2017 petition soon garnered widespread attention from celebrities including Rihanna and Kim Kardashian. Other supporters rallied around her case with the hashtag #FreeCyntoiaBrown, calling it an example of unjust incarceration of children and victims of sex trafficking, particularly young women of color. Juvenile Law Center, along with several other advocacy organizations, filed an amicus (friend of the court) brief in 2018 on behalf of Cyntoia. "With a life sentence and a chance for parole only after 51 years of incarceration," Marsha Levick said, "the court has sentenced Cyntoia to die in prison." After a long fought battle, she was later granted Executive Clemency by former Tennessee Governor Bill Haslam in January 2019.
Cyntoia's journey through the juvenile justice and adult criminal justice system was chronicled in the PBS Independent Lens Documentary "Me Facing Life: Cyntoia's Story" (2009). Her memoir, Free Cyntoia: My Search for Redemption in the American Prison System (Atria Books), was written while in prison and documents her early years and the 15 years she was incarcerated.
Since her release, Cyntoia hasn't been just striving for herself, but striving and advocating for others in the juvenile and criminal legal system. Alongside her husband, Jaime, she is co-founder of The JFAM Foundation, a nonprofit that works to develop opportunities for justice involved youth to have a voice in the call for change. One of the Foundation's projects, The Grassroots Learning Initiative on Teen Trafficking Exploitation and Rape (GLITTER), aims to highlight the complex factors that make youth vulnerable to exploitation in an effort to promote effective strategies that prevent commercial sexual exploitation of youth. Cyntoia also works intensely with Epic Girl, JFAM's sister agency and service provision arm to provide education and mentoring to girls labeled "the hardest to serve."
Cyntoia has received national recognition for her work around criminal justice and human trafficking. In January of 2020, the Vera Institute of Justice recognized her as one of the Best of Justice Reform honorees.
Juvenile Law Center invites you to virtually celebrate Cyntoia and her work (and other winners Dorothy Roberts and Tom Grisso) on Thursday, May 12, 2022 at 7:00pm/ET during the 2022 Leadership Prize. You can register here. Recipients of the Juvenile Law Center Leadership Prize are leading lights whose inspirational careers are beacons for future generations and whose work has substantially improved the lives of youth. Read more about the awardees here.