Juvenile Law Center Announces 2022 Leadership Prize Recipients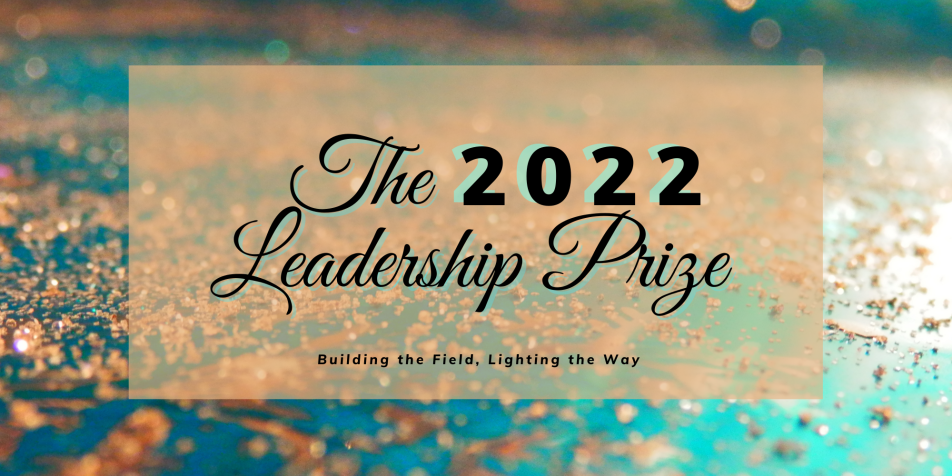 Awardees Include Cyntoia Brown Long, Dorothy Roberts, and Tom Grisso
Philadelphia, PA (March 15, 2022) – Today, Juvenile Law Center, the nation's first public interest law firm for children's rights, is pleased to announce the recipients of its 2022 Leadership Prize. The advocacy organization's annual Leadership Prize is awarded to outstanding individuals working in any field – law, government, the arts, media, entertainment, sports, business, or any other sector – who are fighting for the rights and well-being of youth in the child welfare and justice systems. The work of our awardees has substantially improved the lives of the country's most vulnerable youth.
The 2022 winners of the Prize are:
Cyntoia Brown Long, Author/Speaker; Foundation for Justice, Freedom and Mercy
Dorothy E. Roberts, J.D.; Scholar, Professor of Africana Studies, Law & Sociology, University of Pennsylvania
Tom Grisso, Ph.D.; Professor Emeritus, University of Massachusetts Medical School
Read more about the awardees here.
"The Leadership Prize honors leaders in our field and this year's three winners are remarkable across the spectrum of our work," said Sue Mangold, CEO of Juvenile Law Center. "Tom Grisso's research on adolescent development is foundational to our policy and litigation positions and transformative in the justice system; Cyntoia Brown Long's advocacy based in part on lived expertise is a model for leadership by those most deeply impacted by the injustice of systems; Dorothy Roberts provides an historically accurate understanding of the racism throughout our history and an abolition framework for a future vision of family respect and child well-being. We are thrilled to honor them and look forward to celebrating their work on May 12th."
"I am truly blessed that God has called me to this work," said Cyntoia Brown Long. "To be honored for it in this way inspires me to go even harder! The struggles I faced are now being used to impact lives and drive change—this is truly a full circle moment. Thank you!"
"I am deeply honored to receive a leadership prize from Juvenile Law Center, whose tireless advocacy for youth caught in foster care, prisons, and detention facilities is so critically important to the struggle for justice and to my own life's work," said Dorothy Roberts, Scholar, Professor of Law & Sociology, University of Pennsylvania.
"This honor has special meaning for me because, when designing my scientific studies, often it was Juvenile Law Center lawyers' wise advice and guidance during the process that increased the relevance and impact of the work for juvenile law and policy reform," said Tom Grisso, Professor Emeritus at University of Massachusetts Medical School.
The 2022 Leadership Prize Selection Committee included:
Manuela Arciniegas, Program Officer, Civic Engagement and Government, Ford Foundation
Sacha Coupet, Professor of Law, Loyola University School of Law; Board of Directors, Juvenile Law Center
Frankie Guzman, Senior Director of Youth Justice Initiative, National Center for Youth Law
Shobha Lakshmi Mahadev, Clinical Professor of Law, Northwestern University School of Law
Nadia Mozaffar, Senior Attorney, Juvenile Law Center
The celebration event for the Prize will take place virtually on May 12th at 7pm EST – click here for details.
Recipients of the Leadership Prize are leading lights whose inspirational careers are beacons for future generations and whose work has substantially improved the lives of youth. The inaugural recipient, Juvenile Law Center Co-Founder Robert Schwartz, not only brought Juvenile Law Center to national and international prominence over the course of his 40 years of leadership, he also helped develop the nascent field of children's law, inspiring thousands of children's rights advocates working nationwide. Today, Juvenile Law Center is recognized both nationally and internationally for its expertise as a trailblazer in the field of children's rights law.