Announcing Winners of the 2018 Leadership Prize!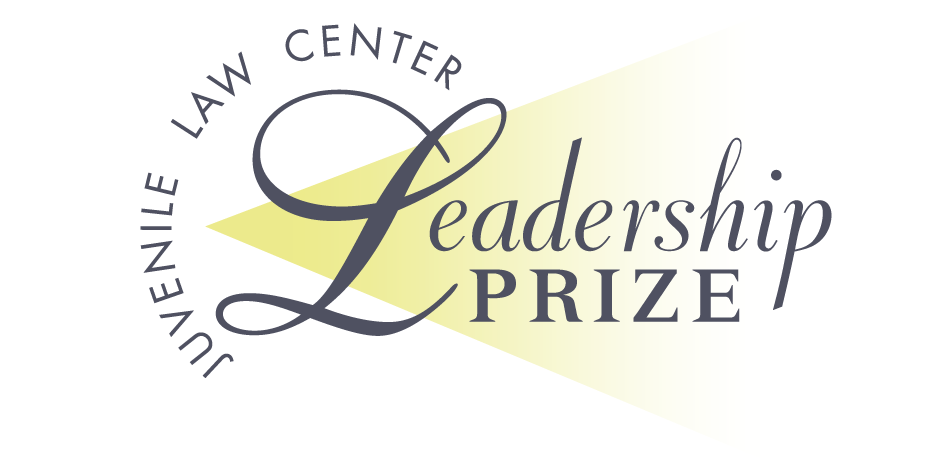 We are excited to announce the recipients of the 2018 Leadership Prize! Since 2015, we have presented the Prize to outstanding advocates working to advance the rights and well-being of youth in the child welfare and justice systems. Like previous awardees, the 2018 recipients' work has substantially improved the lives of the country's most vulnerable youth.
Recipients of the Leadership Prize are leading lights in the field whose inspirational careers have served as beacons for the next generation of advocates. The inaugural recipient, our co-founder Robert Schwartz, not only brought Juvenile Law Center to national and international prominence over the course of his 40 years of leadership, he also helped develop the nascent field of children's law, inspiring thousands of children's rights advocates working nationwide.
The 2018 Leadership Prize winners are:
Attorney Francis ("Frankie") V. Guzman is a juvenile justice attorney at the National Center for Youth Law. He is working to eliminate the practice of prosecuting and incarcerating children in California's adult criminal justice system and advocates for alternative sentencing and local treatment for youth charged with serious offenses statewide. Through partnerships with community organizations and advocacy groups, Guzman has helped lead the effort to reduce the number of youth prosecuted as adults and serving time in adult prisons. Recent successes include California SB 260 (2013) & SB 261 (2015) Youth Offender Parole Hearings, and SB 382 (2015) Juvenile Fitness Hearings. Even more recently, Guzman played a significant role in developing the youth justice portion of the Public Safety and Rehabilitation Act of 2016 in partnership with the Office of California Governor Jerry Brown. Learn more >>
Judge Steven C. Teske is the Chief Judge of the Juvenile Court of Clayton County, GA. He was appointed juvenile court judge in 1999 and serves as a Superior Court Judge by designation. Teske has testified before Congress on four occasions and several state legislatures on detention reform and zero tolerance policies in schools. Georgia's Governor has appointed Judge Teske to the Children and Youth Coordinating Council, Governor's Office for Children and Families, DJJ Judicial Advisory Council, JDAI Statewide Steering Committee, Georgia Commission on Family Violence, and the Georgia Criminal Justice Reform Commission. Learn more >>
Teen Vogue was launched in 2003 and is now led by Editor-in-Chief Elaine Welteroth, Digital Editorial Director Phillip Picardi, and a robust team of editors. During Juvenile Justice Awareness Month (October), Teen Vogue produced Kids Incarcerated, an in-depth series on youth incarceration which spanned nearly 30 stories which covered topics like immigration and youth detention, the school-to-prison pipeline, bail reform, and solitary confinement. Allison Maloney (left), news and politics editor for the brand, conceptualized and produced the series. Learn more >>
We will celebrate the awardees at a reception on May 9 at the National Constitution Center in Philadelphia. Solomon Jones, author, journalist, columnist and community champion on youth and criminal justice issues, will emcee the event.
We are grateful to our selection committee, who had the difficult task of choosing from a wide array of exceptional candidates, and to everyone who nominated someone in this process. This year's committee was chaired by James Bell (W. Haywood Burns Institute) and included 2017 winner Mary Lee Allen (Children's Defense Fund), James Forman, Jr. (Yale Law School), Vernon Francis (Dechert, LLP), and Juvenile Law Center Senior Supervising Attorney, Riya Saha Shah. Thank you!