Disturbing new photos inside Philly's juvenile jail show kids sleeping on floors in crowded, filthy cells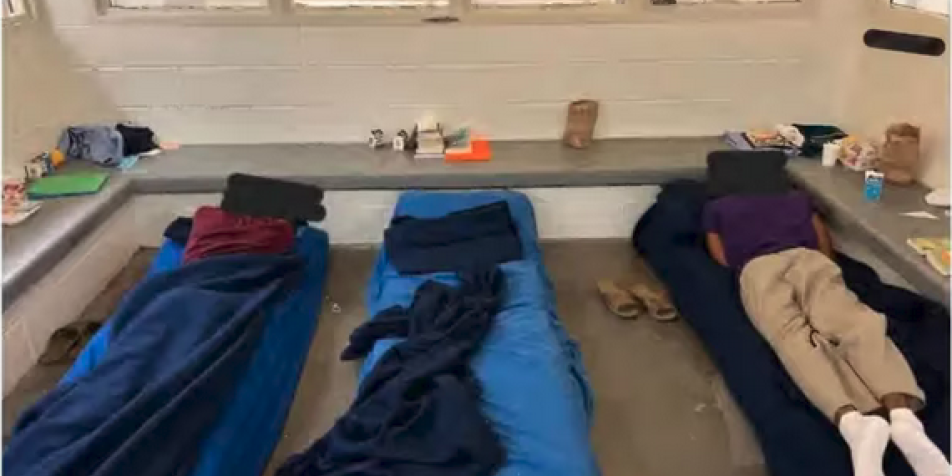 Philadelphia has asked a judge to hold the state in contempt of court for failing to address a crisis of overcrowding inside the city's juvenile jail — escalating a blame game that has continued for more than a year.
The filing in Commonwealth Court this month described grim conditions at the Juvenile Justice Services Center (JJSC) in West Philadelphia, and included disturbing photos that showed children sleeping on floors and benches in crowded, filthy rooms, where advocates say lights are left on 24 hours a day, and access to bathrooms and showers is limited.
The images illustrate the stakes in a nearly three-year battle between the city and Pennsylvania's Department of Human Services (DHS), as about 211 young people living in a facility licensed to hold 184 miss out on daily access to school, family visits and programming, advocates say.
The city blames the state for failing to take custody of young people who have committed crimes and been sentenced to long-term, state-run placement in a timely manner. That has created a backlog of about 65 teens at the city detention center, while prolonging the incarceration of some by as much as six months. They do not receive credit for time served in the city facility.
Pennsylvania DHS, meanwhile, says it "has made great progress," including repurposing one of its facilities to add secure treatment beds and working to open another new 60-bed facility next month. But it has been constrained by staffing shortages and overwhelmed by a rising number of young people incarcerated for longer periods of time. A status report submitted last week shows the state considering unusual measures, such as mobilizing the National Guard to staff its facilities. (It will not do so, the report concluded.)