#10YearsofYFC Project Spotlight: Aging Out of Foster Care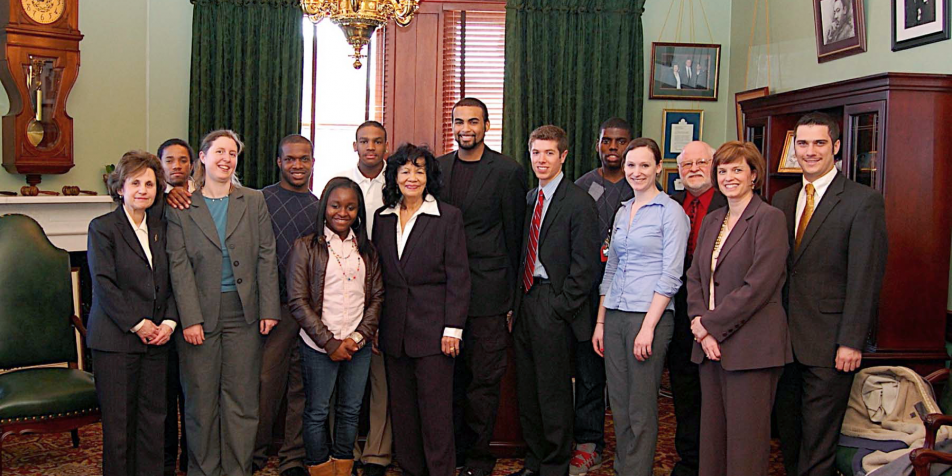 This blog is part of a series celebrating the tenth anniversary of Juvenile Law Center's Youth Advocacy Program. Since 2008, our advocacy programs for youth -- Juveniles for Justice and Youth Fostering Change -- have recruited and trained young people with current or past involvement in the child welfare or justice systems to lead advocacy and policy reform efforts in their communities. Please follow our hashtags -- #10YearsofYA,#10YearsofJ4J, and #10YearsofYFC -- and become a Youth Advocacy Sustainer to support these young people as they continue to fight for change in years to come!
---
We're so excited to celebrate Youth Fostering Change's tenth birthday! This week we're looking back at how the program started and their first project. After seeing the success of Juveniles for Justice in 2008, Juvenile Law Center launched Youth Fostering Change (YFC)—an advocacy program for youth with experience in the child welfare system.
YFC's first project in 2009-2010 focused on an important issue affecting over 25,000 young people in foster care each year: aging out, or leaving the system without any legal, permanent family connections. Youth advocates produced a video about their experiences and presented the video to key legislators and policy-makers around Pennsylvania.
Help us celebrate YFC's 10th birthday by sharing this project and using #10YearsofYFC.