2020 Leadership Prize Celebration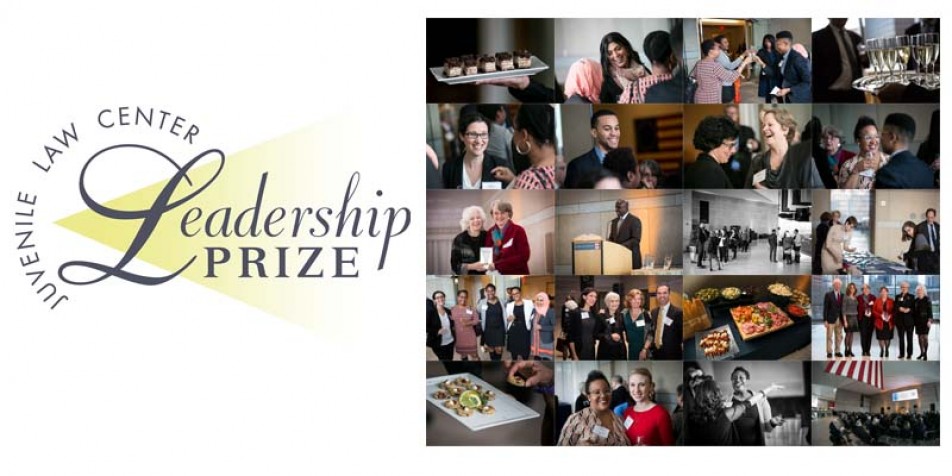 We wish we could have celebrated together, but this year we joined together online on October 8th to celebrate our 2020 Leadership Prize winners (below L to R): Sherry Lachman, Founder and Executive Director of Foster America; Stephen K. Harper, assistant clinical professor at the Florida International University College of Law; and Shannan Wilber, Youth Policy Director at National Center for Lesbian Rights. We're thrilled to welcome guests from across the country to support this year's winners!
Watch the event!
Our Program

In Their Own Words
2020 Leadership Prize Selection Committee
R. Daniel Okonkwo, Chair; Vice President, JPMorgan Chase Corporate Responsibility and Office of Nonprofit Engagement
Kate Burdick, Senior Attorney, Juvenile Law Center
Brandon Buskey, Deputy Director for Smart Justice Litigation, ACLU Criminal Law Reform Project
Emily Buss, Board Member; Mark and Barbara Fried Professor of Law, University of Chicago
Jasmine Moore, Youth Advocacy Alumni Fellow, Juvenile Law Center
Nicole Pittman, 2019 Leadership Prize Winner, Roadmap Initiative
2020 Leadership Prize Host Committee
Khaliah Ali Wertheimer, Chair
Michael Didier
Shyara Hill
Abd'Allah Lateef
Bernie Munley
Suzanne Meiners-Levy
Julia Pudlin
Ann Rosewater and Robert Kronley
Dan and Sheila Segal
Join Us As A Distinguished Sponsor
Help honor, build and sustain the field of child advocacy with Juvenile Law Center for years to come.
Your generous support is more important now than ever, as we respond to new challenges and threats to many hard-won reforms for youth. Recognizing and honoring the trailblazers among us is critical to creating and sustaining a better world for our youth. Sponsorship begins at $1,500. Sponsorships of $10,000 or more may be fulfilled across multiple years. Click here for our sponsor form or call Rosie McNamara-Jones at (215) 625-0551 x118.
Program Ad or Tribute To Honor Our 2020 Winners
Place an ad or special message to honor the 2020 winners in our program book. Use this form or contact us directly to secure your program space by October 2 Click here to download our Ad Book specifications.
About the Leadership Prize
Juvenile Law Center's Leadership Prize recognizes outstanding individuals working in any field—law, government, the arts, media, entertainment, sports, business, or any other sector—who are fighting for the rights and well-being of youth in the child welfare and justice systems. Awardees have achieved lasting change either through a lifetime of work on behalf of youth, a landmark contribution to the field of children's rights, or exceptional efforts to shine a light on the most important issues affecting youth today. Nominations for next year will open in September 2021.