Future Interrupted: Infographics on the Impact of Juvenile Records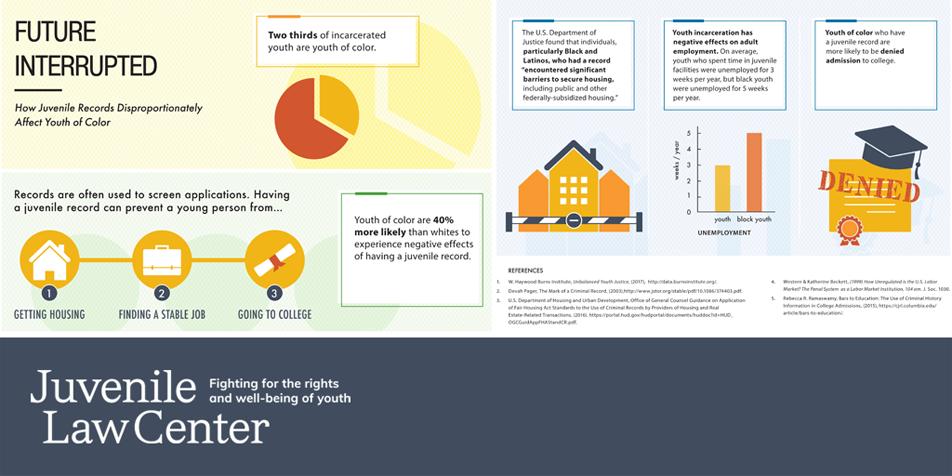 Every year, 1.5 million youth are arrested across the country. The moment each of these children comes into contact with the police, a record is created. These records are not confidential. They do not disappear when the young person's case is closed or when she becomes an adult. These records interfere with children's opportunities to move ahead in life and demonstrate their ability to make better choices.
Juvenile records are increasingly available to the public through state police databases or private background check company databases. These infographics explore the impact of juvenile records along four areas: racial inequity, education, employment, and homelessness.
Download all four infographics to learn more.