Will Data Drive Change for Transition-Age Youth in the Child Welfare System?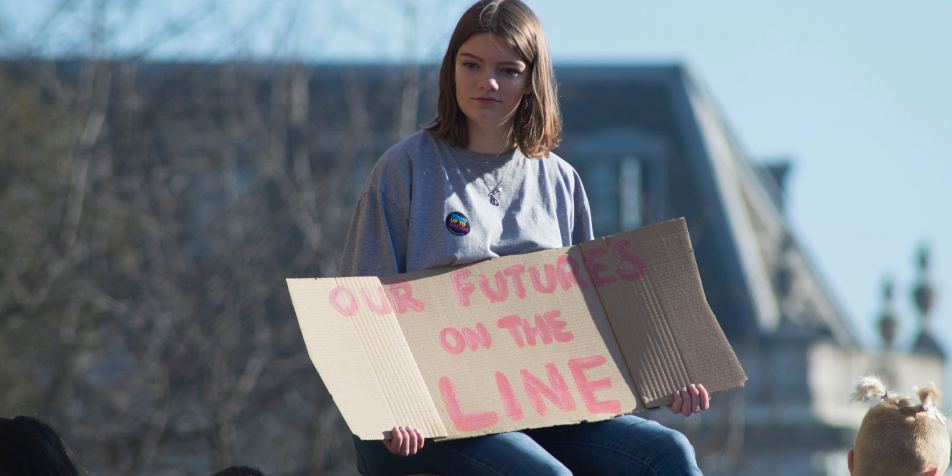 Data tells us a lot, and it should drive practice. For many years we have lacked robust data on older youth in the child welfare system. Thankfully, this has improved over the years, and in the last year we have seen an influx of data that should grab our attention and demand policy and practice changes. These data sources show in striking terms that we are failing older youth in the foster care system. The most urgent need is to connect transition-age youth with family and a support network so that, rather than aging out, they will be part of a family and have a support system that lasts far into adulthood. 
The new data also speaks to the need to both collect even more data and hold systems accountable for results and outcomes. The outcomes we want to see and believe young people deserve should be measured. Systems should have to take action to achieve those results and face consequences when they do not. Data that shows that far too many youth are leaving the child welfare system without a plan for housing does not have an impact unless standards and benchmarks are set and there are consequences when standards are not achieved. Without this feedback component, we will continue to amass a wealth of data on poor outcomes without a response.
Below are some key takeaways from three reports that were released in the last year. 
The Fostering Youth Transition Data Brief released by the Annie E. Casey Foundation shows that:
Nationally, transition-age youth (ages 14 to 21) make up a large proportion of the foster care population--171,162 or 25%. 
Half are leaving the child welfare system without being reunited or connected with family.    
About one third are in group or institutional settings rather than family-based settings. 
About one half have experienced three or more foster care placements, meaning that instability is the norm.
Large numbers of youth are not receiving the services they are entitled to under federal and state law to be prepared for adulthood. 
These negative outcomes are experienced to a greater degree by youth of color.
The Fostering Youth Transition Report includes state-specific data. The Pennsylvania report shows similar trends to those seen on the nation level. Notably in Pennsylvania, 47% of transition-age youth are placed in group or institutional care, about 13 percentage points higher than the national average. 
The Keeping Kids in Families: Trends in Foster Care Placement report, released by Annie E. Casey, shows that:  
One third of youth ages 13 and older in foster care are placed in group homes, and this proportion has not changed in ten years.
While there has been some progress in getting youth in family settings across the system, youth of color are least likely to be placed in families.
Nationally, only 58% of older youth in child welfare systems lived in families in 2017, compared with 95% of children 12 and under.
Sixteen states plus the District of Columbia now place 90% or more of children in their child welfare systems in families, indicating that success is possible. (This includes states as diverse as Indiana, Mississippi, Washington, and New Jersey).
2019 State of Child Welfare in Pennsylvania report, released by Pennsylvania Partnerships for Children, shows that:
While rates of older youth entering care have decreased, they make up almost 49% of the cases of re-entry into foster care, which means they return home and re-enter the system within one year. These youth are most likely to be placed in group care settings.
Eighty percent of youth with a goal of Another Planned Permanent Living Arrangement (APPLA) exit foster care without adoption, guardianship or a family connection.
Twenty-five percent of older youth have a goal of APPLA, and the state has increased its usage of this permanency plan in the last two years. 
What the Data Tells Us
The data informs us that permanency services are currently insufficient. Older youth in placement are often not connected to family and community, and the data tells us that this failure to connect youth to caring adults leads too often to negative consequences upon discharge. As noted above, the data tells us that unacceptably large numbers of youth live in group and institutional settings and leave the child welfare system without finding family. In early adulthood, they are not achieving desired outcomes in terms of education, housing, and income that bode well for a successful transition to adulthood. Older youth of color are experiencing the worst outcomes of all.
What Does the Data Call Policymakers and Advocates to Do?
We need to do more for older youth and serve them in ways that reflect their needs as transition-age youth. We also must create a system that sets high standards for outcomes for older youth and holds itself accountable. 
Below are recommendations for reforms that respond to the data and seek to establish expectations for services and outcomes for older youth that are most likely to connect youth with family and support their successful transition to adulthood. 
Increase the number of family and kin able to provide permanency and support to youth by creating more accountability in finding family.

The law should be amended and guidance provided to require that the child welfare agency explain family finding to youth and engage them throughout the process.
Guidance should be provided to set standards for family finding to ensure that state of the art technology is used and the highest standards of practice are set.

Increase the capacity of caregivers and kin to provide lasting permanency by enhancing support to relatives, kin, and all permanency resources.

Continue to invest state funds in a kinship navigator program and implement evidence-based programs so that the state can maximize its use of federal funds to provide this support to kin. 
Invest state funds in providing kinship care subsidies to unlicensed kin.
Re-enact provisions of Act 80 to provide adoption and guardianship subsidies until youth reach age 21, for youth who are adopted or entered guardianships at age 13 or older.
Take the option under the Family First Prevention and Services Act to extend Chafee aftercare services to youth until age 23 and extend eligibility for the Education and Training Grant until age 26.
Amend the state IV-E plan so that federal child welfare IV-E funds can be used to provide adoption subsidies to families until age 21 to youth who have disabilities or special needs. This is an option that is currently available under the law. 

Ensure that effective permanency services are provided to older youth by amending the law to require that agencies document and the court make findings as to the specific permanency services that are provided to older youth in the following areas:

Identifying permanency resources.
Maintaining and strengthen sibling connections
Strengthening identified supportive connections and permanency resources
Preparing youth for permanency

Provide system accountability and successful transitions of older youth to adulthood by amending the law to ensure that transition/discharge planning is being done and to prohibit the discharge of older youth from the child welfare system into homelessness.
Ensure system accountability and successful transitions of older youth by amending the law to require the reporting of data to the legislature related to permanency and older youth outcomes, setting standards for benchmark achievement, and requiring remedial action if benchmarks are not achieved. 
For more detail about these recommendations, see Fostering Successful Youth Transitions in Pennsylvania.