Launch of Building the Field of Ethical, Authentic, and Youth-led Advocacy: Key Components of a Youth Advocacy Program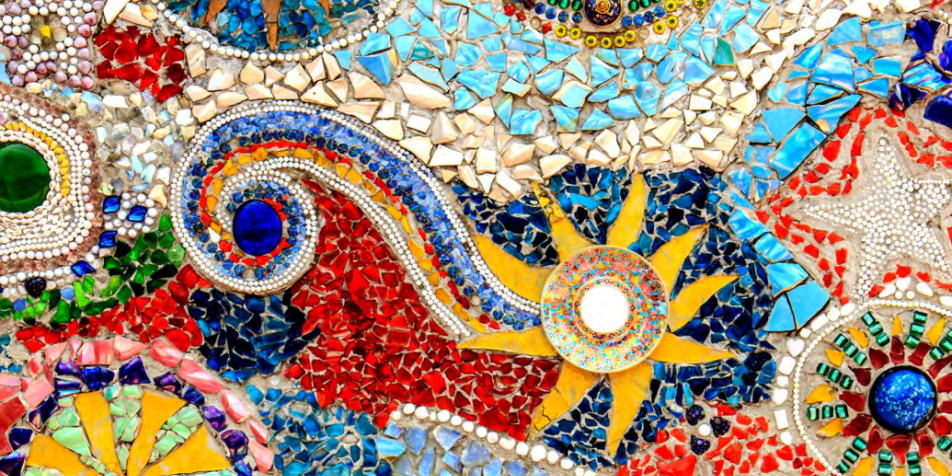 Building the Field of Ethical, Authentic, and Youth-led Advocacy: Key Components of a Youth Advocacy Program is twelve years in the making with countless social workers, attorneys, graduate interns, fellows, and young advocates with lived experience working and re-working to craft a model for developing youth-led advocacy efforts and programming. This model is broken down into components that outline guiding principles supported by research, active protocols and processes used by Juvenile Law Center's Youth Advocacy Program, and reflections provided by program members. The Youth Advocacy Program was developed in 2008 to provide youth with involvement in the foster care and justice systems, ages 15-22, the opportunity to propose and advocate for effective solutions and commonsense reform. As a team, we knew that we needed to start sharing what we have developed, practiced, and relearned over the course of the lifetime of the Youth Advocacy Program. This publication is only the beginning of what our team wants to share with the rest of the youth-led advocacy field. Our goal is to ensure that youth with lived experiences can provide their insight and recommendations with minimal harm and maximum transformation. 
Juvenile Law Center staff, especially Youth Advocacy Program staff, believe youth expertise is essential to creating knowledgeable, progressive reform policies. The Youth Advocacy Team, including the youth advocate members, work to ensure youth with experience in the juvenile justice and foster care systems are invited to the decision-making table to lead the development of policies and legislation that have an impact on their lives and their communities. Youth-driven programming that incorporates youth experience and expertise in systemic reform at the local, state, and national level results in targeted policies that effectively respond to the needs of youth.
The Youth Advocacy Program has grown to be a leader in the field of youth-led, experience-led advocacy. Our growth and intentionality to be authentic in our work and ethical in our practice has been noticed by other grassroots organizations, government officials, and legal agencies in the field who also feel a sense of urgency to not only incorporate youth expertise into their reform efforts, but also allow youth to lead the reform efforts. Although Youth Advocacy Program staff have developed many practices, resources, and protocols internally for program use and guidance, there is a gap in accessibility to these resources for others who want to do this work. We have worked hard to learn from our experiences and mistakes and develop guiding principles to prevent youth with systems experiences from being exploited and retraumatized, and from losing control over the narratives shaping their story. 
People impacted by systems are finally starting to get invited to the decision-making table by professionals who recognize the transformative power of lived experience and expertise. The process for this collaboration takes patience, an understanding of trauma, and a willingness to let someone else change the narrative you have about them in your head. The integration or leadership by those with lived experience becomes quite tricky when young people- children, teens, and emerging adults- are asked to decision-making spaces. This is where Juvenile Law Center's Youth Advocacy Program steps in to provide guidance. 
We are living in a moment in time when the convergence of technology and social movements are opening new pathways for advocacy and transformation. No longer are policy advocacy and systemic change exclusively for those who practice law or who hold positions of power in government. Advocacy can now be in the hands of a teenager with a cell phone and an Instagram account, story sharers on Facebook live, and journalists breaking news with countless personal accounts of trauma and resilience. These outlets allow all people to see that their own understanding of the problem and the solutions are limited by their experience. Advocates want to understand the problem better and the only way to better understand their own biases is to seek out the leadership of those who are closest to the problem. Finally, advocates in the field are looking to those closest to the societal, structural, and institutional problems to expose root causes and develop long-lasting solutions based on their own lived expertise. This slight shift in power distribution- and yes, I do believe the shift in power is slight at best- is groundbreaking especially when many of these problems root so deeply from centuries of racism and white supremacy where many expert voices were silenced and barred from entering spaces where they could make real change.
I am so excited to share these practices with those in the field looking to do similar work through this publication: Building the Field of Ethical, Authentic, and Youth-led Advocacy: Key Components of a Youth Advocacy Program. We welcome your feedback and look forward to sharing additional resources with you. 
The Youth Advocacy Program staff would like to specifically thank the W. Clement & Jessie V. Stone Foundation for supporting this project. Your continued investment and support have allowed the program to grow and transform into a national leader in the field of youth-led advocacy.