He Said His Teammates Assaulted Him. Then His School Kept Their Punishment Secret.
Advocates for youthful offenders caution against policies that identify them to teachers or that automatically expel or transfer them to different schools. Research has shown that juvenile delinquents are more likely to reoffend if they're kicked out of class or given negative labels by teachers. "It leads to the exact thing that we want to prevent," said Riya Saha Shah, a senior attorney at the Philadelphia-based Juvenile Law Center. "We have a responsibility to make sure we look at them as kids."
About the Expert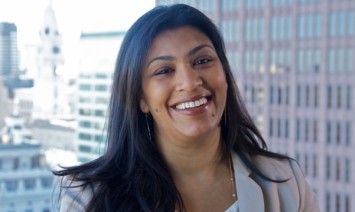 Riya leads the organization's work on juvenile record confidentiality and expungement. She has written extensively on collateral consequences, expungement, and the right to counsel, and was instrumental in Pennsylvania's successful challenge to the imposition of harsh registration laws for youth charged with sexual offenses.