The Fight for Youth Justice Needs to Include Tech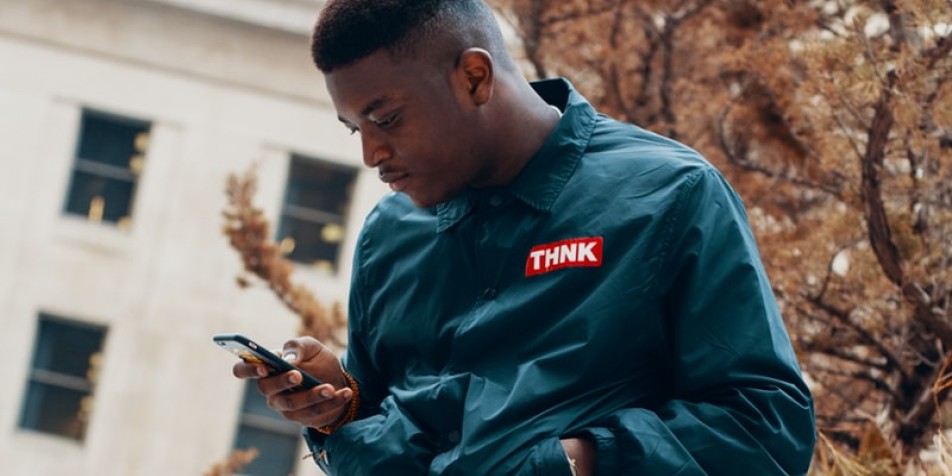 It's 2019. The iPhone 11 has officially been released, climate change is real, and so are Vsco girls. Everything feels dystopian and—somehow—hopeful, too, in part because of technology's proven power to make change or at least fill in gaps when systems fail. Low-income, marginalized folks are using GoFundMe to help pay for everything from rent to gender confirmation surgery. Teletherapy is breaking down barriers for individuals who have difficulty seeking out mental health services, and organizations like Think of Us are working to provide foster youth with the virtual planning tools they need to transition successfully out of care. October is Youth Justice Action Month, the perfect time to consider how tech can be used to address social issues affecting youth in the justice system.
Youth Matters: Philly is a web-based app developed in collaboration with Juvenile Law Center, Hack4Impact and the University of Pennsylvania. It was designed to provide youth and folks who work with youth access to different local resources, like shelters, housing, foodbanks, healthcare providers. Because Youth Matters: Philly exists entirely online, folks can access information about vital resources at any time, without going through other providers or spending hours Googling programs and resources.
Tech in Social Justice
Accessing resources is vital in the fight for youth justice, can strengthen protective factors for youth at risk of being pushed into the justice system, and can empower youth with previous system involvement. Access to resources during a critical moment or period of crisis could mean the difference between success and further justice system involvement—about 75% of youth are rearrested within three years of being released.
When fighting for justice in the juvenile justice system, we must acknowledge that youth who are not low-income, Black, Brown, LGBTQ and/or youth with disabilities are provided alternatives to incarceration—like community services and resources—at a higher rate than marginalized youth. These children have a greater chance of being treated like children than more vulnerable and marginalized young people. And despite various important reforms in recent years, the system resists change and disempowers the youth involved. So, what would happen if youth and advocates had more intuitive and easy-to-access tools that leveraged technology and gave youth more agency in a system that continues to disenfranchise them?
Youth Matters: Philly gives youth and their advocates access to a wide variety of resources that can protect at-risk youth from entering the juvenile justice system and improve re-entry outcomes for justice-involved youth. Protective factors for at-risk youth include positive, trustworthy relationships; community engagement; and life skills. Building positive relationships and participating in community engagement can happen in many settings, including community centers, arts centers, and mentoring programs. Vital life skills are often learned in job settings or youth-focused programs. Youth Matters: Philly's resource database includes resources like these and hundreds more in other categories. You can find them using the "resource type" tab and selecting "Community Centers," "Arts," "Mentoring," or "Job Readiness."
Resources & Re-Entry
Justice-involved youth experiencing the re-entry process face a wide variety of obstacles. Many have experienced significant trauma and educational deficits caused by institutionalization. These directly impact their ability to get a job, receive benefits like Medicaid and SNAP, and access higher education—factors that often promote upward mobility. Easy access to mental health services, education, public benefits, and healthcare services can improve young people's long-term success. Another barrier to upward mobility is the label of "juvenile offender." Legal services, including record expungement, can address the challenges faced by youth with experience in the juvenile justice system. All these types of resources are available and easily searchable on Youth Matters: Philly.
Digital tools like Youth Matters: Philly could help close gaps and break down barriers by offering youth and youth-serving professionals an online platform to find and access assistance without the clutter of ads, the frustration of a bureaucratic website, or getting lost down a Google search rabbit hole. Failing to utilize technology to its fullest potential means failing to provide youth with the opportunities they need to thrive—and failing the youth justice movement more broadly. Cities and states can and should invest in innovative digital tools specifically for youth with experience in the juvenile justice system.