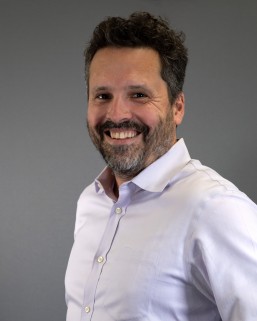 Andrew Keats joined Juvenile Law Center as a staff attorney in 2018. During his time at Juvenile Law Center, Andrew has engaged in policy advocacy efforts to eliminate fines and fees from the juvenile justice system as well as conducting research and advocacy to increase confidentiality and expungement protections for youth with juvenile records. Currently Andrew is focused on litigation to prevent youth from being tried as adults in the criminal justice system and ensuring those who are tried as adults do not receive the state's harshest punishments and instead are afforded a meaningful opportunity for release. Andrew has also authored numerous amicus briefs in state supreme courts around the county. 
Before joining Juvenile Law Center Andrew was a litigation associate with Gibson, Dunn, & Crutcher LLP in Los Angeles and New York City, where he litigated a broad range of complex commercial disputes and has experience with securities, class action, bankruptcy, and real estate matters on behalf of individual and corporate clients in state and federal courts. While at Gibson Dunn Andrew maintained an active pro bono practice that included immigration asylum litigation and capital habeas work. Notably, Andrew spent over ten years in partnership with the Equal Justice Initiative representing former Alabama State Trooper, George Martin, in successfully overturning his 2000 conviction and death sentence for the death of his wife in 1995.
Andrew graduated Order of the Coif from the University of Southern California Gould School of Law where he was a member of the Southern California Law Review. He holds a B.A. in Political Science, with a focus on International Security, from Duke University. 
Photo Credit - John Arroyo of Photography Without Borders