Zero-Tolerance Policies: The Good, the Bad, and the Ugly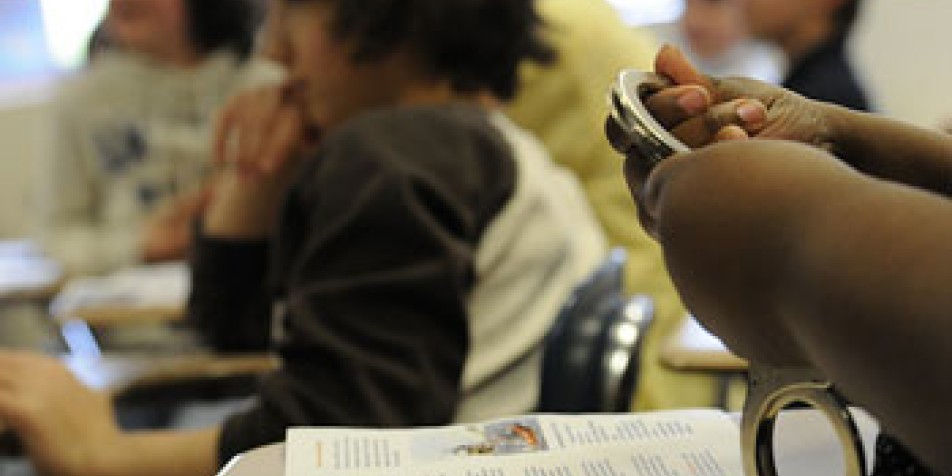 On January 5, 2014, the New York Times published an editorial entitled Zero Tolerance, Reconsidered, decrying zero-tolerance policies in schools. The editorial echoes other recent commentary (including a call from the Obama Administration to end zero-tolerance policies) as well as numerous studies and reports making the same point. Sadly, despite widespread demands for change, we see little progress on the horizon and the stories continue to make headlines.
The boy scout who brings his pocket knife to school, the kid pretending to "shoot" people with a finger gun, the teen who packs ibuprofen in a book bag – these are stories we've all heard from every corner of the country about kids who got suspended or expelled for minor, childish behavior under the guise of "zero tolerance." These policies are meant to keep children from bringing weapons, drugs or alcohol to school, and deter any form of violence or sexual behavior. While keeping our schools safe is a shared goal, zero-tolerance policies actually undermine that goal and often yield absurd results. Late last year, the York Dispatch described how two ten-year-olds were suspended after one used a folder as a fake gun to "shoot" at his friend, who retaliated by pretending to aim a bow and arrow.
Our Recent Publications on Zero Tolerance and the School-to-Prison Pipeline:
In a new report, A Generation Later: What We've Learned About Zero Tolerance in Schools, the Vera Institute of Justice examined the research on zero-tolerance policies over the past 25 years, concluding that "[w]hat's clear, based on the evidence: a generation after the rise of [zero tolerance] policies and practices, neither schools nor young people have benefitted." On the contrary, the real result of these policies is not safer schools, but "significant adverse effects," such as severe disruption of students' academic progress in ways that have lasting negative consequences.
Zero-tolerance policies are one piece of the epidemic known as the "school-to-prison pipeline" – the criminalization of school-based student misconduct that increases the chances that students – especially low-income students of color – will end up involved in the juvenile or criminal justice system.[i] Many schools are fueling these damaging zero-tolerance policies by employing "School Resource Officers" or – as Quakertown Community School District now proposes – setting up a police station right on the high school campus.
Since the mid-1990s, Juvenile Law Center has been working to advance responsible alternatives to zero-tolerance policies. Juvenile Law Center also works to ensure that students who are barred from school under zero tolerance and other exclusionary discipline policies receive a quality education while they are in a juvenile justice placement and are seamlessly re-enrolled in an appropriate school setting upon their return to the community.
Recently, Juvenile Law Center helped expose the "kids for cash" judicial corruption scandal that was fueled, in large part, by schools' over reliance on the Luzerne County juvenile court to serve as school disciplinarian (see this fact sheet for more information). Former Judge Ciavarella, now serving time in federal prison for his role in the scandal, began each school year lecturing at school assemblies, warning local students that if they committed a school-based infraction, he would "send them away." As the former Chief Public Defender testified, "The last couple years if you threw a spitball, they got the police, and you ended up in juvenile court and got sent away. Schools loved it! They got rid of all their problems."
A new critically acclaimed documentary about the scandal entitled Kids for Cash provides a powerful testament to the extreme long-term damage zero-tolerance policies inflict on children. Kids for Cash premieres in theaters in February 2014 and features the work of Juvenile Law Center.
Fortunately, some schools are now discovering that zero tolerance and other policies that push kids out of school and toward the justice system are ineffective and unfair. Broward County, Florida is among the districts to reject zero tolerance. As noted in a December 2 New York Times article on this subject, "[r]ather than push children out of school, districts like Broward are now doing the opposite: choosing to keep lawbreaking students in school, away from trouble on the streets, and offering them counseling and other assistance aimed at changing behavior." Preliminary data from Broward shows school-based arrests down by 41% with a 66% reduction in suspensions.
Juvenile Law Center supports initiatives like those in Broward, where alternatives to zero tolerance are employed to keep kids in school and avoid unnecessary and life-altering involvement in the juvenile or criminal justice system.
Zero-tolerance policies have strayed too far from their original purpose to justify continuing implementation without substantial reconsideration or overhaul. These policies are unfair and erode kids' faith in basic principles of justice. It's time to discard the bad and the ugly, and start putting good policies in place.
---
[i] Catherine Y. Kim, Daniel J. Losen, and Damon T. Hewitt, The School-to-Prison Pipeline: Structuring Legal Reform, New York University Press (2010) at 34 (citing Daniel J. Losen, The Color of Inadequate School Resources: Challenging Racial Inequities that Contribute to Low Graduation Rates and High Risk for Incarceration, 38 Clearinghouse re. J. of Poverty Law & Policy 616, 625 (2005)). See also Jane R. Wettach, Disproportionate Representation of Minority Children in School Discipline, 2010 Juvenile Justice & Children's Rights Section Annual Meeting (March 26, 2010), Daniel J. Losen & Russell Skiba, Southern Poverty Law Center, Suspended Education: Urban Middle Schools in Crisis (2010).
Photo via U.S. Coast Guard on Flickr