Youth Advocating for Change: Make College a Reality for Us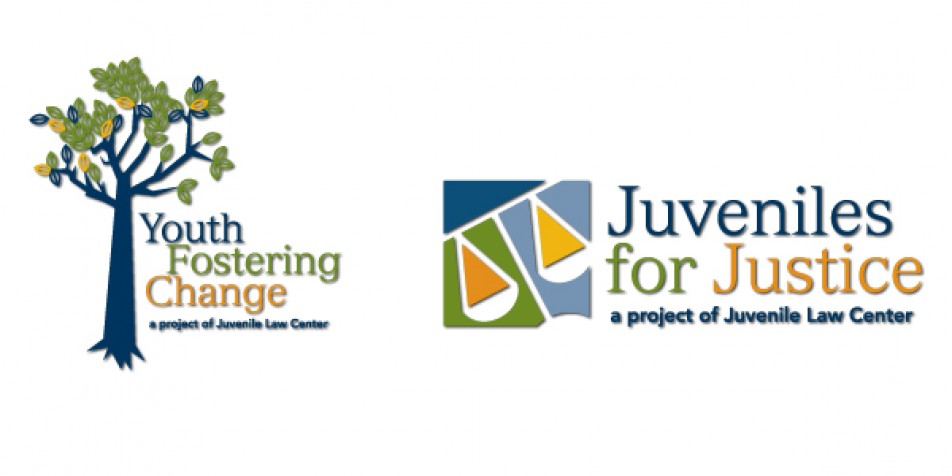 Juvenile Law Center runs two youth engagement programs: Juveniles for Justice and Youth Fostering Change. Too often, youth in the child welfare or justice systems are left out of the discussions about how to reform these systems. Our youth engagement programs are designed to empower young people to advocate directly for systemic reforms.
Only 1% of justice-involved youth go on to graduate from college.
Less than 3% of former foster youth will earn a degree by age 25.
This year was another great year for our youth advocates. Both programs were passionate about improving access to higher education for youth in the child welfare and justice systems.
Each group developed a unique project that tackled this issue from slightly different angles.
Because of their personal experiences in the juvenile justice system, Juveniles for Justice advocates know that justice-involved youth don't have as many opportunities or strong support to pursue college. To address this problem, the youth advocates developed a set of recommendations for juvenile justice facilities to help youth prepare for and attend college.
[video:https://youtu.be/0lkQFJz7hKE]
They also created a workshop that demonstrates how juvenile justice facilities can embed the youth advocates' recommendations into their educational and case planning. The workshop includes role-playing exercises, guidelines to facilitate group discussions, and the "Individualized Higher Education Course of Action" – a tool for youth and staff to develop individualized plans to help youth plan for and pursue higher education.
Above: During their workshop at The Bridge, Juveniles for Justice advocates led discussions with staff from juvenile justice facilities.
Juveniles for Justice presented the full workshop to facility staff and juvenile justice professionals at The Bridge, a behavioral health treatment facility for youth.
Advocates also spoke at a convening in Washington, D.C., on juvenile justice and education, where they described their educational experiences while in the juvenile justice system.
Advocates in Youth Fostering Change looked at on-campus supports for current and former foster youth in college. College can be difficult for anyone, but it's especially daunting for current and former foster youth. They face unique challenges that can prevent them from getting into and graduating from college.
[video:https://youtu.be/U8e3ISeKN84]
Based on their personal experiences and feedback from other foster youth in college, Youth Fostering Change advocates created a guidance document to help colleges and universities make their campuses more foster youth-friendly. The guidance includes recommendations such as providing housing during breaks or between semesters and providing emergency financial assistance.
Above: Youth Fostering Change advocates discuss their recommendations for improving on-campus support for foster youth with administrative staff at Cabrini College.
The guidance also includes a checklist of actions colleges can take to help foster youth succeed in college and graduate on time, and information about tuition wavers. The guidance encourages schools to pledge to commit to implementing as many of these actions as possible so that foster youth in college have the support and resources they need to graduate. Youth Fostering Change advocates presented their guidance to school administrators from Cabrini College, Community College of Philadelphia, University of Pennsylvania, and Temple University.