VisionQuest Not a Safe Space for Youth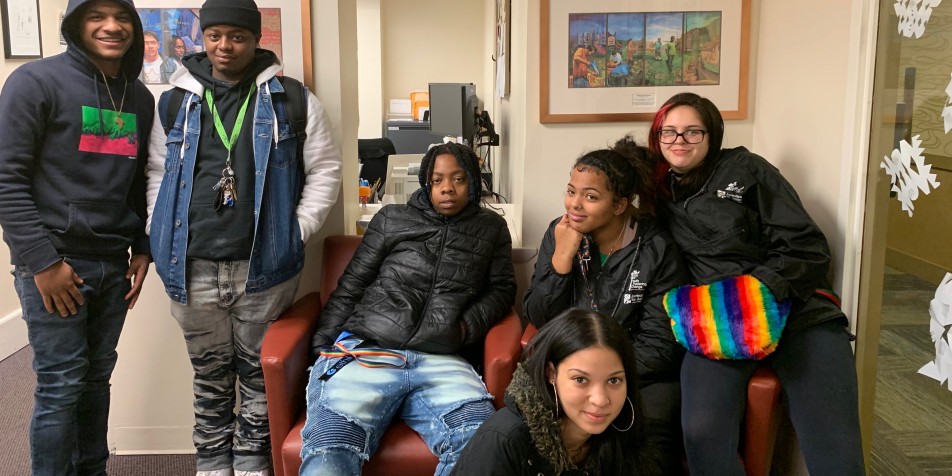 We are members of Youth Fostering Change (YFC) and Juveniles for Justice (J4J) - young adults who have experience in the child welfare and juvenile justice systems. We raise awareness on issues that youth face in these systems, and develop campaigns and tools to improve the experiences of these youth across the country.
This work is personal for us because of our own time spent in juvenile facilities and group placement settings, including at VisionQuest. Because we have been there, and lived there, we were distressed to learn that VisionQuest's Philadelphia location will be renewing a contract with the federal government to house undocumented youth. It is our strong conviction that VisionQuest is not an appropriate environment for young people and should not continue to receive contracts to care for youth.
Many of us have had experiences in VisionQuest and know all too well what types of challenges that youth can face there. Many of us experienced challenges with our education - not having any classes during the school year or even textbooks. We also felt that that we were not provided the emotional support we deserved and needed; rather, the facility prioritized control and obedience.  We and our peers have experienced harsh treatment -- like restraints, broken ribs, and being burnt by a hair iron – that has negatively impacted our lives. Instead of being sent to a place that would have to rehabilitate us and provide us support, we endured more damage inside this facility than before we entered.
We have experienced staff members who put their hands on us and other youth and wouldn't allow us to share what happened. These incidents reflect VisionQuest's history of causing harm. We don't believe that facilities like VisionQuest can provide the support young people need, or that these facilities are committed to helping youth. They lack helpful supports, limit interactions between youth and their families, and often cause more trauma and stress that can push a youth to continue engaging in destructive and self-harm behaviors. Many of us felt isolated and afraid and often did not share our abuse until we left the facility.
In fact, because of its history of regulatory violations involving the safety of the youth who reside there, the city of Philadelphia has stopped contracting with this VisionQuest location, and no longer sends any children in its custody there.
We believe all youth, undocumented or otherwise, deserve to be with their families, and to be in safe and supportive environments. We all understand too well the impact of being without loving families and in unsafe conditions - our lives have been directly impacted in this way. As natives of Philadelphia, we believe that if we reject this type of treatment for our own children, we should not accept it for undocumented children either.
It is important to make our experiences known so that other young people are not forced to endure the same hardships that we did. One of our peers says that when he first came to this country: "It was really hard for me to speak and meet new people as well as understand how America works. I think as immigrants we are scared of facing new challenges such as school, work, or just daily life."
Understanding our peers' experiences and what we know about childhood and adolescent development, we should be striving to prepare young people for healthy and successful futures rather than creating even more difficult circumstances for them to navigate. To achieve this, a safe environment—not an abusive one--is essential.
Youth Fostering Change and Juveniles for Justice are youth-led advocacy groups supported by Juvenile Law Center. From October through May every year, they choose an issue that affects youth in the foster care and juvenile justice system in Philadelphia and advocate to reform these systems for youth. This year, they are celebrating their ten-year anniversary as a program.