The Racist Economy of the Juvenile Justice System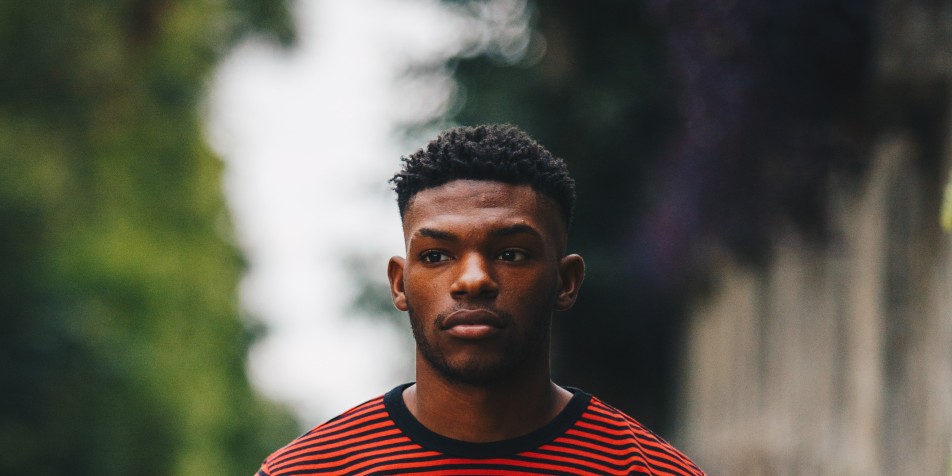 Imagine being born into a country where the way you are treated is based on the color of your skin. Being a young person who knows you can expect to make less money in the workplace compared to your counterparts. A place where you always "fit the description," even though you are the minority. What if everything you did was scrutinized based on stereotypes of your skin, hair, culture, or the way you spoke? Imagine engaging in the same behavior as a white youth, but getting pulled into the justice system, while the white youth got to stay home. Or, if both of you are pulled into the court system, receiving a harsher sentence and a higher financial penalty. Imagine being saddled with financial assessments that have negative impacts. Imagine knowing that the justice system was setting you up to fail, but there was nothing you could do to change things.
Imagine your freedom being based on your ability to pay the financial assessments levied against you. Perhaps your literal freedom. Perhaps your financial freedom. Or even the financial freedom of your parent or guardian.
In this country, youth face fees and fines for their involvement in the justice system; especially youth and families of color who do not have the ability to pay. Often, there is no hearing to see if a young person can pay. Even if there is a hearing, the process is burdensome, inefficient, and heightens racial disparities because it does not account or correct for: (1) racialized policing patterns, (2) racial stratifications in wealth accumulation and a deepening racial economic divide, or (3) the compounding effects that derive from inability to pay fees and fines from prior violations. These are just some of the issues that youth of color must face living in a place, with a system, where they cannot win. The reality is that the parents of these youth typically make significantly less than their counterparts and asking them to pay forces the family into further economic instability.
Instead of spending time figuring out how they will pay back fees and fines into a deeply biased system, young people should be spending their time focused on school trying to better themselves. Most youth cannot work enough hours to cover the cost of their financial assessments. Even if they can, they should be using that money to prepare for their futures. Youth should not have to choose between paying the court or paying for their commute, school sports fees, or summer programs. Families shouldn't be forced to choose between food, rent, utilities, and other necessities or keeping their children from being pulled into deeper trouble.
Fees and fines have a disproportionate impact on Black and Brown youth by creating a two-tiered justice system. Imagine knowing that if you can't pay for alternative programs, you may enter the juvenile justice system when a wealthier peer would not. In Virginia, for example, before a recent law passed, 80% of the costs imposed on families to cover the cost of incarcerating children were imposed on Black youth and families. A criminology study found that youth of color in Allegheny County, Pennsylvania were more likely to have costs or fees owed after case closing, even after controlling for a host of other demographics and case characteristics. Youth have reported having probation extended, bench warrants issued against them, fees and fines placed in collections, and financial liens levied against their families when they cannot pay.
We should not assess fees and fines against young people, period, but especially not against those who are the most financially vulnerable. Fees and fines do little more than push impoverished families further into poverty. They don't make financial sense. Most states collect very little of the money being assessed against young people anyway. In Florida, for example, the state collected about 11% of $6.2 million in juvenile fines and fees. This is a drop in the bucket and not worth ruining the future of the youth – the very same people this country says are our future. Fees and fines don't even decrease recidivism – in fact they make young people more likely to reoffend.
Every state should eliminate juvenile fees and fines. Fourteen states have eliminated some or all fees and fines assessed against youth. Other states are considering this. We should be doing more to protect our youth. Picture yourself where you are right now. Imagine not being there because fines or fees you faced as a youth derailed you.