Prioritizing Reunification as Process and a Permanency Plan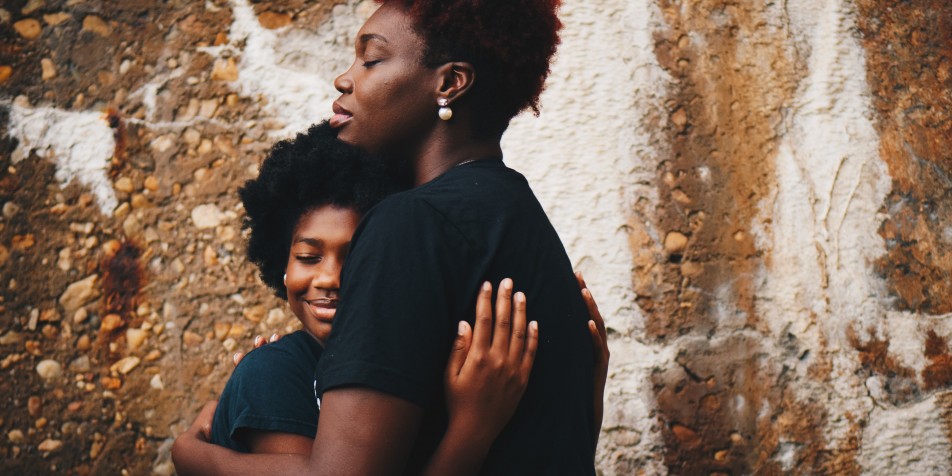 Ensuring that children and youth have permanency is one of the core duties of the child welfare system and is vital for the healthy development of the children in their care. While providing permanency is a legal mandate for all children, it is pursued with less urgency, creativity, and resources as youth age, and as a result, young people suffer real harm. Fortunately, the legal obligation to make reasonable efforts to achieve permanency is being discussed with more frequency (Edwards, 2018; Milner & Kelly, 2018) and it is essential that action follow this dialogue. This article explores an essential component of the reasonable efforts requirements to achieve permanency for older youth – valuing a youth's relationships with their family of origin. Family reunification should be seen as a necessary process for all youth and a permanency outcome. Reasonable efforts to provide youth permanency must include valuing and supporting youth in addressing their connections with family. For more youth to achieve permanency, including reunification, the system must be organized to support youth to form healthy family relationships, be equipped to strengthen those connections, and be committed to supporting their durability long term.
Reunification is the most preferred permanency goal for youth in foster care. Children do best with the support, love, and identity provided by their family of origin (Child Welfare Information Gateway, 2014). While all supportive connections with caring adults are beneficial, a child's family of origin should be the starting point for permanency planning. The importance of a child's connections to their family of origin does not diminish as they age. Research shows that family connections during adolescence is associated with several benefits, such as selfacceptance, positive relationships, and personal autonomy during adulthood (Bell & Bell, 2009). Young people deserve the support of family as they transition to adulthood and we set them up for challenging life experiences and outcomes when we allow them to transition without family connections that come with love, guidance, and concrete resources (Schulenberg & Schoon, 2012; National Poverty Center, 2014).
Unfortunately, each year too many youth age out of the child welfare system without permanency and with precarious connections to their family of origin or any other support system. Based on research and the feedback of youth, most – if not all – want to be connected in some way to their family of origin. Research shows that young people in foster care are in contact and connected with their family, regardless of support from child welfare professionals in maintaining those relationships. For example, almost two-thirds of youth in the Midwest Study reported feeling very close or somewhat close to their biological mother as they were leaving care (Midwest Study, 2004). In addition, about 50% of youth who had aged out of care the previous year in California reported living with their biological mother, father, or siblings (Courtney et al., 2016). Youth in care deserve support to process and develop these foundational relationships regardless of where they will lead, and families deserve concrete support to strengthen these relationships. Given the rate of reunification among older youth and the anecdotal information that reunifications of youth as they age out are not always sustained (ChildTrends, 2017), time and resources should be devoted to help youth address and navigate these connections and support families so that that reunification as a permanency plan will be long-lasting and durable.
Supporting youth in addressing and navigating family relationships must be done as early as possible by providing an array of concrete services and ensuring that they are adolescent friendly. This includes services that assist youth to address their feelings about the relationship, heal from hurt and loss, and manage feelings related to renegotiating the relationship. This also means placing youth in their communities and supporting frequent contact and visits that work for the youth and family members in terms of location and timing. Culturally responsive therapeutic services must be accessible to youth and families to help them to heal and maintain a strong bond (Child Welfare Information Gateway, 2017).
Finally, valuing the relationship with the family of origin leads to an approach to reunification as a permanency plan that focuses on supporting the relationships long term rather than just working to get to case closure. Families benefit from continued support to work through reunification: they need support to weather the stress that comes with connection and reconnection. This is especially so for older youth who may have been away from the home for some time. Families may need time to process the time apart, new family additions, and the return of a child who has done a good deal of growing up. This support should include continued access to culturally responsive nonpunitive therapeutic services and other community-based service providers based on the family's needs.
Older youth in care want and deserve a lifelong family, as all children and youth do. The child welfare system has consistently failed to deliver on its promise for permanency to large numbers of older youth. Prioritizing older youth's relationships with family gives us the best chance of achieving permanency for these youth with their family of origin or newly developed familial connections. We must acknowledge the long-term harm we cause youth when we do not prioritize their family relationships and we must take concrete action to support the development and strength of their connections with their family of origin.