Philadelphia Juvenile Justice Center Overcrowded, Potential to Send Kids Out-of-State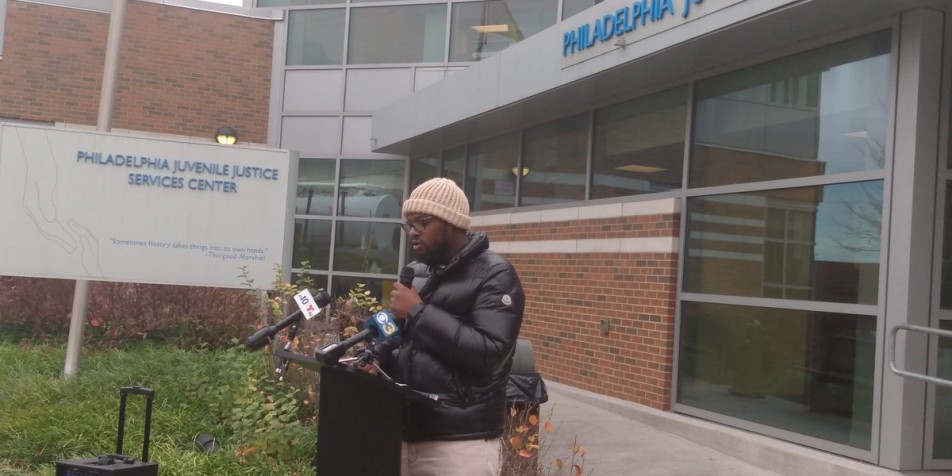 "The Philadelphia Juvenile Justice Center is facing overcrowding. Some agencies are looking to send children out of the area and some even out of the state. NBC10's Brian Sheehan shows us what youth justice advocates are saying about the issue."
On Tuesday, November 15th Juvenile Law Center hosted a press conference outside of the Juvenile Justice Services Center located in West Philadelphia, along with coalition members from Youth Empowerment for Advancement Hangout Philly, Youth Art & Self-Empowerment Project, Care, Not Control, the Philly Defenders, and the Youth Sentencing & Reentry Project.
NBC10 Philadelphia reported on the conditions at the JJSC, the potential next steps being considered by the city and state, & shared a few key moments from the Press Conference, including a conversation with David Harrington from Healing Futures.
Watch the NBC10 Coverage of our press conference at the JJSC