Normalcy: Not Just an "Extra" for Youth in Foster Care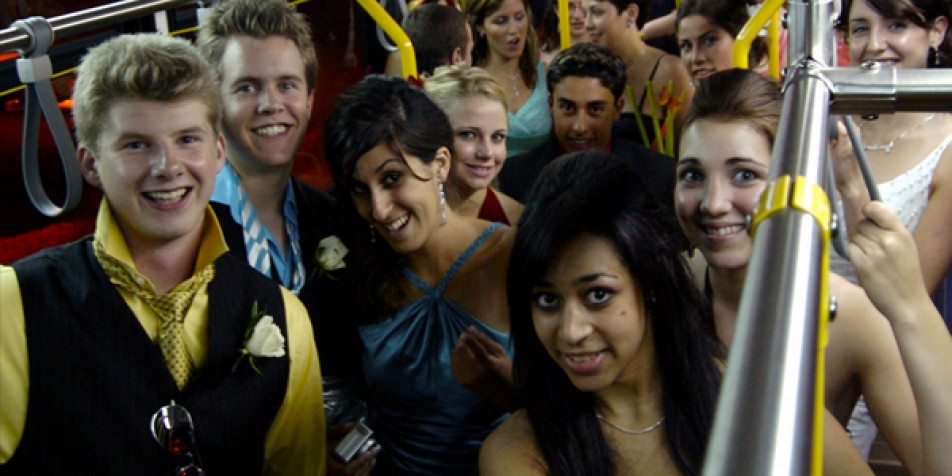 Juvenile Law Center has published a new guide, Promoting Normalcy for Children and Youth in Foster Care, to help state advocates, legislators, and agencies implement recently enacted federal legislation in a way that brings meaningful change and responds to foster youths' needs.
It wasn't even anything serious or dangerous. We just wanted to ride the bus or go to McDonalds, and my foster mom would say 'no.'
I needed permission to leave the house or even just use the computer.
Growing up is filled with experiences that define and shape us. Every day experiences are the stuff of childhood: participating in sports or clubs, going to prom, attending community events, working a summer job, hanging out with friends, and just trying new things.
Many of us take for granted these "normal" experiences and our parents' support while they help us navigate childhood and adolescence. But, for many youth in foster care, "normal" is often out of reach. Youth and caregivers face real and perceived barriers that involve complicated procedures, time-consuming approval processes, and ultimately result in missed opportunities.
A child's opportunity to participate in normal, age-appropriate activities – many of which are central to healthy child and adolescent development – has been embedded in a 2014 federal child welfare law, the Preventing Sex Trafficking and Strengthening Families Act (Strengthening Families Act). This new law requires states to provide foster youth with access to age appropriate activities by empowering caregivers to make decisions and requiring case planning and court review processes to include a discussion of age-appropriate activities. In other words, the law helps state child welfare agencies prioritize normalcy instead of treating it as an "extra" that foster youth get to enjoy, if they're lucky.
The deadline for states to enact these new requirements is September 2015. Juvenile Law Center's new publication includes recommendations for state legislation and regulation. Download the guide here.
Actions You Can Take:
Get involved with advocacy in your state for implementing the normalcy provisions of the Strengthening Families Act. Check with the child advocacy agencies in your state and your local and state child welfare agencies to see if stakeholder groups are being convened to do this implementation work.

Adding your voice is important.

If you are a foster parent or group home provider, use existing tools to provide youth with age-appropriate opportunities. Use

Youth Fostering Change

's

Teen Success Agreement

(TSA) to help negotiate age-appropriate rules and responsibilities with youth in your care. This tool was created by foster youth and is a written agreement that outlines age-appropriate activities, responsibilities, and life skills for youth ages 13-21 in the child welfare system, and how caregivers and child welfare agencies will support those goals.
Know before you say "no." If you are a foster parent, child welfare professional, or an advocate for a child in foster care,

know the rules for youth visiting with friends, getting a driver's license, and participating in extracurricular activities and sports

. Too many adults involved with the child welfare system incorrectly assume that youth in care cannot participate in these activities, even when no law prohibits it. While the Strengthening Families Act will help promote normalcy, most state laws and regulations do not prohibit youth in care from engaging in age-appropriate activities. Know what your state prohibits and allows. Talk to other stakeholders about best practices to provide age-appropriate experiences. Several years ago, Florida initiated a campaign called "Know Before You Say 'No.'" All stakeholders should be committed to such a campaign.
If you are an attorney for a child in a child welfare matter, advocate that your client have access to age-appropriate rules, activities and responsibilities. Work with your client to identify opportunities and activities that he or she will enjoy and help them grow. Advocacy to make these activities part of the youth's case plan can be done in family services or permanency planning meetings as well as in court.