At New Mexico's biggest jail for children, toilets and staff are lacking — but strip searches are common.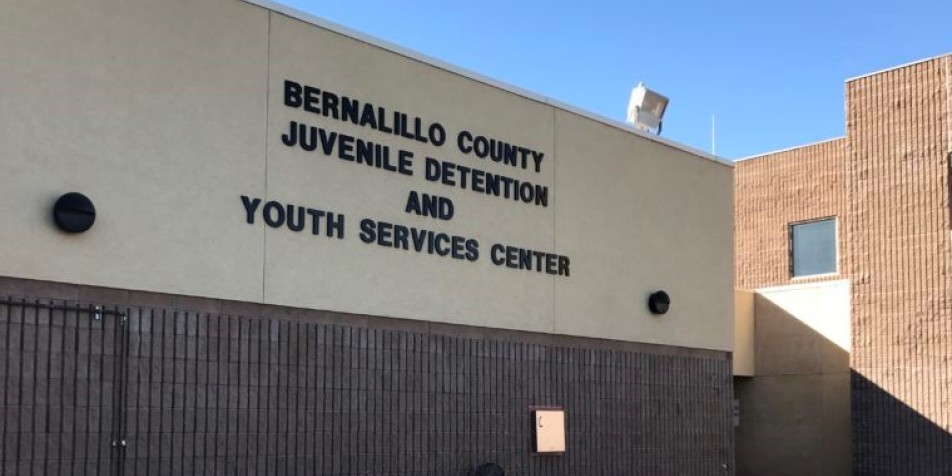 The décor inside the Bernalillo County Youth Services Center (YSC) is more in line with the children's wing of your local library than a jail built for kids. The walls and furniture are painted in bright colors and classrooms line a hallway just a short walk from a common room filled with therapeutic rocking chairs. Out back, the children — strictly referred to as "residents," never inmates — are encouraged to tend a communal garden or navigate a multi-story rope obstacle course — the tallest of its kind in all New Mexico, according to the county.
But behind the vibrant colors and soothing rocking chairs, the state's largest juvenile detention center suffers from the same severe understaffing that plagues institutions across New Mexico. Inside, children between the ages of 12 and 17 are routinely subjected to strip searches, held for weeks in cells without toilets, and left with only a thin plastic sheet to block out the glare of hallway lights that never turn off. Girls face particularly harsh conditions, often placed in what advocates call the equivalent of solitary confinement.
In the words of YSC Director Michael Ferstl, the facility was once "a five-star hotel" that now resembles "a dirty car that's got snow from last winter still on it." Persisting with that simile, he adds that it's driven by a "very progressive" crew with their "hearts in the right place." It just "needs to be washed." Pushed harder, Ferstl acknowledges that "there's roads we won't go down because it'll get even dirtier."
Advocates and families say it's already pretty dirty. They refer to chronic understaffing — a recent count found that nearly 70 percent of guard positions are going unfilled, according to the jail's leadership. They refer to the fact that some of the children are held, sometimes for weeks, in temporary booking cells with no toilets or sinks. And they refer to the use of strip searches, a practice that's been widely condemned as "state-imposed trauma."
Alexis Pina, 21, says she was strip searched approximately 150 times over the course of her three-year stay in the detention center, where she was being held for second-degree murder. She recounted the process: Remove your socks and wiggle your toes. Take off your pants, underwear, bra and hair tie. Turn around, squat with your hands in the air and cough three times. When she refused to participate, she says, she was often locked in her cell until she consented.
photo credit: bernco.gov