Institutions for Foster Kids Aren't Doing Enough to Educate Them
Back when he still lived with his family, when school was across the street from his home in West Philadelphia, Johnathan Hamilton used to plow through reading assignments and research religious questions online. He stumbled over fractions — math was always a struggle — but started getting into philosophy as an early teen.
Then, at 15, his relationship with his parents grew violent, and Hamilton went to live in a city shelter for foster youth. When a bed became available at a residential facility in suburban Glenmoore, Pennsylvania, run by the nonprofit Devereux Foundation, Hamilton was sent to live there. For roughly nine months, he went to school on the grounds of the facility — and he says it was mostly lost time. "It just felt like day care," said Hamilton, who added that the experience left him with a senseless designation for a disability and gaps in his academic knowledge. "It was terrible. It wasn't school."
Kate Burdick, a staff attorney with Juvenile Law Center, a Philadelphia nonprofit that advocates for youth in the juvenile justice and child welfare systems, said that her group would like to see a day when no city foster children are educated in these facilities. Until then, she said, stricter oversight is desperately needed.
"The real solution is going to be ultimately getting kids out of placements, out in general. But we're not giving up on improving quality for the young people who remain."
About the Expert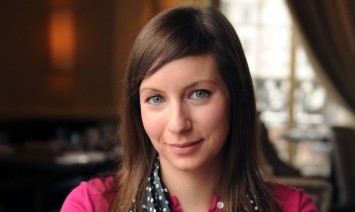 Kate Burdick focuses on advancing education rights and improving outcomes for youth in the child welfare and juvenile justice systems. Areas of expertise include school stability, special education issues for court-involved youth, educational decision-making, education for youth in facilities, and credit transfer/educational reentry issues.