Governor Corbett's Proposal to Fully Implement the Federal Fostering Connections Act is a Win, Win, Win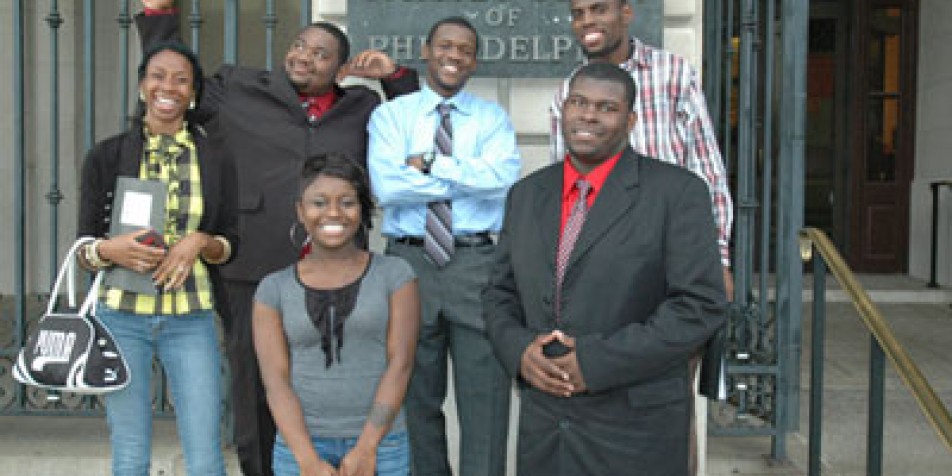 Pictured: 2010-2011 members of Youth Fostering Change, Juvenile Law Center's youth engagement program for youth in the child welfare system
Governor Tom Corbett of Pennsylvania today announced his proposed budget plan for fiscal year 2012-2013, which included a proposal for full implementation of the older youth provisions of the federal Fostering Connections to Success and Increasing Adoptions Act (Fostering Connections). Foster youth who age out of care without permanent family supports and connections are one of our most vulnerable populations. These youth, who have histories of abuse and neglect, are strong, resilient, and full of potential, but can easily fall through the cracks as they enter adulthood. They deserve better—and we as a nation can do better. Indeed, both society and these youth would greatly benefit from developing that potential. Governor Corbett's proposals take critical steps toward that end.
Governor Corbett clearly recognizes the importance of helping foster youth successfully make the transition to adulthood. By taking advantage of available federal funds, the Governor wisely recognized the many long-term benefits of fully implementing Fostering Connections—not just for foster youth, but for the businesses and taxpayers of Pennsylvania.
Foster youth will be able to attain higher levels of education, skills, and enjoy the same kind of support other young adults receive from their families under the Governor's proposal. It will also result in more youth being adopted from the foster care system and placed in kinship or guardianship arrangements. At the same time, businesses in the Commonwealth will have access to more skilled workers, with better education and training. Taxpayers in Pennsylvania win, too. Governor Corbett's plan to fully implement Fostering Connections will qualify the state to receive substantial federal funding, offsetting costs and saving millions of dollars for Pennsylvania taxpayers.
In addition to making great fiscal sense, the Governor's proposal makes common sense. Research confirms what most of us already know—at age 18, the majority of youth are not ready to live on their own, completely independently with no support, socially, financially, or otherwise. This is true not just for foster youth, but even for privileged youth who grow up in intact families. Our child welfare system works hard to find families for youth in foster care, but when it cannot, those youth who remain in our foster care systems across the country deserve meaningful support so they have a better chance at successful, productive, and healthy adult lives. As we work to build a child welfare system where no youth "ages out" without a family, we should adequately prepare for adulthood those who do age out. All kids deserve a chance at making a successful transition, no matter what their "family" looks like.
Governor Corbett's plan to take full advantage of the many benefits provided by Fostering Connections is a win for foster youth and families, a win for businesses, and a win for Pennsylvania taxpayers. Juvenile Law Center applauds Governor Tom Corbett and calls on the Pennsylvania General Assembly to endorse and fully support this plan in its final budget.