Former Foster Youth Now Eligible for Free Health Insurance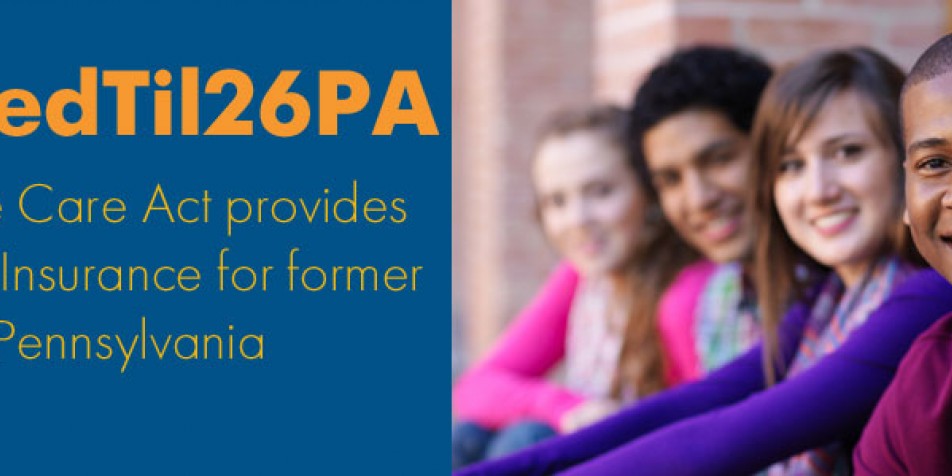 We're excited to announce the launch of our new campaign, Covered Til 26 PA. This campaign will help former foster youth and child welfare professionals take advantage of a new provision of the Affordable Care Act, allowing them to receive free medical insurance up to age 26.
As Stateline reports, former foster youth have much higher rates of serious medical and behavioral health problems than their peers and are more likely to forego purchasing health insurance. This provision of the Affordable Care Act applies nationwide, affording all former foster youth the opportunity to receive free health insurance up to age 26.
The provision carries an exception: states are not required to provide health insurance for youth who were in care in another state, though some states have elected to do so. For example, in Pennsylvania, former foster youth are now eligible for free medical insurance if they were in foster care and enrolled in Medicaid in any state on their 18th birthday, are currently younger than age 26, and reside in Pennsylvania.
As part of the Covered Til 26 PA campaign, Juvenile Law Center developed a website, www.jlc.org/coveredtil26PA, to serve as a resource hub for foster youth and child welfare professionals. The site includes:
Comprehensive information on youths' eligibility for free medical insurance
Frequently asked questions about the provision
Federal law and guidance
State-specific guidance and implementation strategies
Thanks to CHILDREN NOW, creators of California's Covered Til 26 campaign, for allowing us to replicate many of their materials to help spread the word about this critical new benefit for youth!
Visit the Covered Til 26 PA website now and follow #CoveredTil26PA on Facebook and Twitter for up-to-date information on this issue.