Crossing the Intersections Along the Pathways to Reform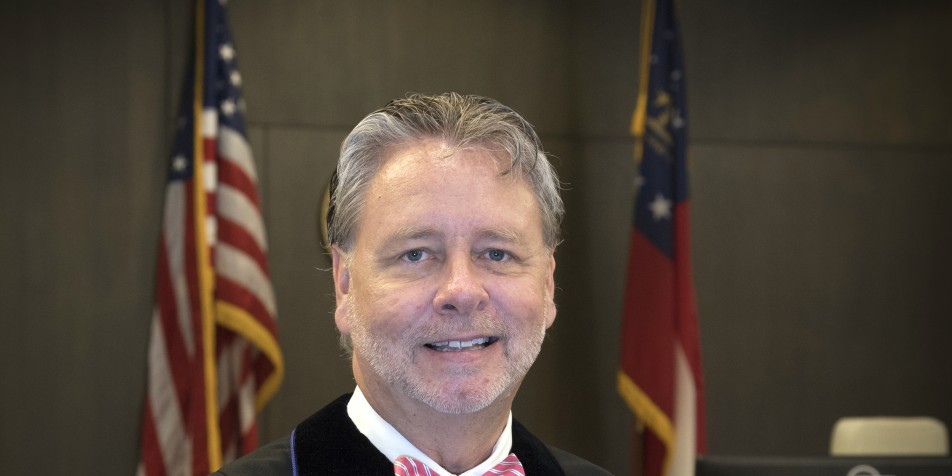 The best thing I've done as a judge is to embrace the Juvenile Detention Alternatives Initiative (JDAI) model created by the Annie E. Casey Foundation.
After taking the bench in 1999, it did not take long to realize I had walked into a hot mess. Our average daily detention population was 72 with a 60-bed facility. There were days the number of youth detained exceeded 100, and mattresses had to be imported to accommodate the overcrowded facility. Now, keep in mind I was the new kid on the judicial block, wet behind the ears, and not exactly possessing the clout to call everyone out by asking, "What are you thinking?"
So, I waited a couple years and after feeling I put in enough time to question the establishment, I went to the chief judge and expressed my frustrations with the detention decision-making process of the court. He listened patiently to my plea for relief, which included detention reform using the JDAI model. Expecting some inquiries, I received none. He said without hesitation to "go for it."
And I did.
It was at a conference hosted by the Coalition for Juvenile Justice in 2003 that I met in person with the director of JDAI, Bart Lubow, and pitched my request for Clayton County to enter the JDAI network. Bart would later say publicly at a JDAI inter-site conference that what struck him about my ask was, "I don't want your money, I just want into the JDAI family to learn new strategies."
But what I didn't know, and soon would discover, is that if you do JDAI with fidelity, it will take you to places you didn't anticipate going.
Think about it. How can any system embark on detention reform and not stumble across those issues indirectly connected to why we are detaining kids, why do we keep kids in detention as long as we do, how do we sustain detention reform, and whether detention is relevant only to pre-adjudicated youth?
To ensure adherence to the eight core strategies of the model, AECF published the "Pathways to Detention Reform," a series of reports to assist local sites like mine to change detention practices in smart and safe ways using collaboration, data, and objective admission tools among other strategies.
But for those of us who take detention reform seriously, and walk down these "Pathways" with a passion to do right for our youth, we will come across intersections in these "Pathways" that require us to look both ways before we cross. In that moment of looking both ways, we inevitably find other traffic that needs attention to avoid collisions inside our juvenile justice system, and to enhance the work of detention reform.
I already knew intuitively that my role as a juvenile court judge offered significant potential as a change agent for reform, but it was the "Pathways" reports, especially "Pathway 2: Leadership and Collaboration," that inspired me to step out of the box by viewing the juvenile court as the intersection of juvenile justice and child welfare, and the judge as the traffic cop.
I am a firm believer that our due process role on the bench is enhanced by what we do off the bench to influence our own system as well other stakeholder systems to deliver best practices. Doing best practices increases the odds that the orders we enter for each child and youth will result in good outcomes, and that means justice for our kids.
I placed emphasis on data and encouraged system stakeholders to let the data inform us in our decisions. Our average daily detention population was 72 in a 60-bed facility of which the vast majority were low risk and Black youth.
In response to these findings, I instituted an objective admissions tool to significantly reduce our detention numbers, and our racial disparities. Although helpful, it wasn't enough because too many of the jailed kids could be released at the preliminary hearing and were not but for the judge not having more information on the child and family at the first appearance.  To remedy this, I convinced my stakeholders in social services, mental health, and schools to meet before every detention hearing docket to review the circumstances of every jailed kid and find safe alternatives to recommend to the judge. This inter-branch group was branded the "FAST Panel", which stands for "Finding Alternatives for Safety and Treatment." This panel has been meeting since 2003, three times per week, and in many cases have diverted youth away from the juvenile justice system altogether because their needs demanded other services, and sometimes in a different system.
Today, our average daily detention population is only 13.
Our data also informed me that our school system was a major feeder to the juvenile court. After creating the School Resource Officer Programs in 1995, the number of school-based arrests increased 1,473 percent by 2004 when I convened stakeholders to discuss ways to reduce school arrests. The data also showed that 92 percent of these arrests were misdemeanor offenses of which the bulk were typical kid related conduct like fights, disorderly conduct, simple assaults, and disrupting public schools.
Again, I instinctively knew that arresting this many students on non-public safety offenses that are characteristically common for teenagers could not be good for them, nor for us as a community. Sure enough, when I compared this increase in arrests to our graduation rates since the inception of the SRO program, there was a big "X" on the x-y graph reflecting how graduation rates declined as the arrest rates increased.
I also wasn't surprised when my information technology person showed me the correlation between the decrease in graduation rates and the increase in juvenile crime. It should go without saying that how go graduation rates, so go crime rates. After all, I was already informed by the research offender programming that treating minimal risk offenders using punitive measures increases their risk to re-offend. I call this "hyper-recidivism," or when we aggravate the psyche of low risk offenders by treating them like high risk offenders, they will behave the way we treat them. So I asked myself, "How could this be any different in the school setting when we criminalize typical teenage behavior?"
Sure enough, my intuition was confirmed a couple years later when a research professor published a study showing that students arrested on campus are twice as likely to drop out of school, and four times likely if they appear in court.
It took us nine months, but we hammered out an inter-agency agreement that targeted misdemeanor offenses for restorative practices and other interventions in lieu of arrests. Today, our school-based arrests are down by 93 percent, and our graduation rates have increased every year since creating the nation's first school-justice partnership now replicated in localities in 39 states thanks to funding from JDAI that supports our technical assistance team. Most gratifying, however, is the decline in delinquent filings by 71 percent, 49 percent decline in felonies.
This school-justice pathway led us to another intersection that slowed us down to question why some students didn't respond positively to our restorative practices. It wasn't until we mined down to the individual student level did we find that as many as 87 percent of these students suffered complex trauma, mostly associated with circumstances connected to poverty. This moved me to create another tier of intervention that would provide clinical services to these chronically disruptive students, or else we would lose them to the streets as well.
Beginning with a standing order in 2004 to create the Clayton County Collaborative Study Team (Quad C-ST) to assess and treat these students, it became apparent that to be most effective this single point of entry needed an infra-structure to develop, manage, and sustain it, which led to the creation of a non-profit to service chronically disruptive students referred by the schools. For the past eight years, this organization called the "System of Care" has helped students on a trajectory to drop out of school, to graduate instead.
By 2010, I encountered another intersection that gave me pause that I call the "Deep-End" of the juvenile justice system. These are the kids who find themselves facing serious felony offenses and are looking at tough time in a youth prison for up to five years. These are the "Lost Boys" of our community devastated by the trauma caused mostly by the circumstances of poverty, if not other abuses and neglect. They find their affirmation in the handshakes and gang gestures that symbolize a brotherly embrace, and the monetary benefits they reap from the crimes they commit.
When you are poor and hurting, affirmation from any source is welcomed, and the key to changing delinquent thinking is in changing the source of affirmation. This can't occur without intense programming that re-washes the brain in ways that the world around you is seen differently, and that begins with using global positioning technology to break the connection with anti-social peers. Rehabilitation is all about brainwashing, but what it takes to re-wire the brain requires a complete break with the negative influencers.
One other ingredient critical to rehabilitating high risk offenders is the promise of long term incarceration, which is why my "Second Chance Program" is dedicated to youth who will be incarcerated in a youth prison up to five years but for this alternative program. It is their serious risk to the community that makes them eligible for the program because it's the intensity that reforms them. For any other youth, it is harmful and makes them worse, and that compromises public safety.
Since its creation in 2010, 75 youth have graduated the program. Absent this program, 65 percent of these youth would have re-offended after release from a youth prison, but only 13 percent of the Second Chance program graduates re-offend. One of these graduates, a former gangbanger with numerous robberies and burglaries under his belt, will be graduating from college with his Bachelors in Aviation Science, and will begin his Masters program at Georgia Tech this Fall.
This pathway to detention reform has taken me to other intersections as well causing me to slow down and ask, "What's the problem?" For example, real reform requires effective legal representation of our children and youth, and this can't happen when the judiciary decides who does the representation. When judges decide which attorneys will get paid, a cloud of anxiety hovers over the courtroom as defenders worry if an objection, or worse an appeal, will upset the judge and jeopardize future appointments.
I have often said that "The Bench is only as good as the Bar, and the Bar will never be better so long as the Bench controls the Bar."
It is a judicial responsibility to create safe courtrooms for attorneys to raise issues, object, and appeal court rulings. Safety for attorneys begins with separation from the judiciary. Children and their parents need to know that the defender is not appointed by the court, and they should be told the reason for this separation so they too can feel safe in their attorney-client relationship.
It is for these reasons I ordered the cessation of court-appointed counsel, and turned the attorney selection process over to the executive function of the county to create a committee to determine the appointment of counsel, and mandated by court order that all accused youth are presumed indigent and shall be provided counsel. A few years later, a public defender system was instituted by state law, but the law required youth to apply for counsel and pay a fifty-dollar application fee. Before the law took effect, I contacted the newly appointed director of the State Public Defenders Counsel and informed him that I considered the application requirement as applied to juveniles in violation of their Sixth Amendment right to counsel, and I also stated my intention to fashion an order striking down the provision if attempts were made to enforce it. To date no attempts have been made to enforce the fee requirement.
Zealous advocacy for the accused is the hallmark of our justice system, but unless the system supports safe courtrooms for advocates, the Sixth Amendment isn't worth the parchment it is written on. Just ask the victims of the "Kids for Cash" scandal whose lives were altered because two judges controlled who gets counsel and who doesn't, and turned their courtrooms into a chamber of fear by ousting kids from their homes on minor offenses and throwing them into facilities in return for cash. The more kids ousted, more cash in the judge's pockets.
This travesty of justice would have continued if not for a parent contacting the Juvenile Law Center in Philadelphia, and if not for the Center's tenacity to search for the truth and their zeal to right the wrongs. This is the style, frequency, and intensity of advocacy needed in every juvenile courtroom in America, but such high caliber of legal representation will remain for many kids a constitutional right for study in civics classes, but unrealized in life.
Shame on us for the lies we tell our children.
Judge Steve C. Teske is the winner of Juvenile Law Center's 2018 Leadership Prize, and Chief Judge of the Juvenile Court of Clayton County, Georgia.