In the Child Welfare System, Black Families Should Matter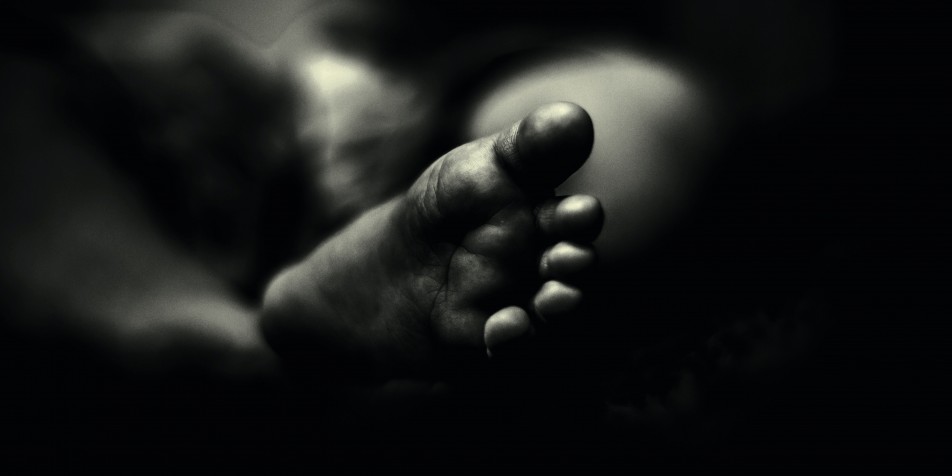 Reimagining a foster care system that errs on the side of protecting children, but disproportionately investigates and punishes Black families more for economic hardship than harm.
EDITOR'S NOTE: This is Part One of a two-part series in the "Our Kids" reporting project. Our Kids is a project of the Broke in Philly reporting collaborative that examines the challenges and opportunities facing Philadelphia's foster care system. (See also Part Two, "Can Racial Bias Be Corrected in the Child Welfare System?")
Shortly after Christmas, Kyeesha Lamb's baby boy fell out of bed. She and her boyfriend had co-slept with the four-month-old child that night and awakened to his crying.
Quickly, Lamb picked the child up from the hardwood floor, soothed him back to sleep, checked on him in the night, and by morning, the experience looked like an inexpensive lesson: the baby showed no ill effects at all. Over the next couple of days, however, Lamb noticed her son used his right arm very little and sometimes held it tightly to his side. "He didn't seem to be in any pain unless we tried to move his arm around," she says, "but I didn't like it."
Lamb, 24, was already raising another boy, just 16 months old, and knew to keep a close watch on the newborn, to see if he improved. But over the next few days, he continued favoring the arm and even went through an odd crying episode — a spell that convinced Lamb she needed to take him to the hospital.
The staff at Children's Hospital of Pennsylvania asked her what happened, appeared supportive, and then informed her that the doctor had ordered a full skeletal x-ray.
Shortly after that, the tone of the visit changed. The radiologist discovered two possible injuries — a break in the baby's arm, which appeared consistent with the fall Lamb described; and a possible second break in her baby's leg, too, which looked older. Lamb could not explain that second potential injury. There had been no earlier accident.
Lamb expressed concern and took solace in the doctor's admission that x-rays were sometimes uncertain.
"They said, sometimes, in babies, they see what looks like a fracture in the x-ray, still healing," says Lamb. "But it could also be just how the baby's bones are growing."
To confirm a break, staff told her, a new set of x-rays would be taken in a few weeks. If the new images showed fresh bone growth around the supposed fracture site, they'd know the radiologist had discovered a bone in the process of healing. If no new growth appeared, they'd know there had never been a break at all.
The problem, hospital staff informed her, was that the suspected second break suggested possible child abuse, giving them no choice under the law but to report her to the Department of Human Services. Fear brewed in Lamb's stomach as she defended herself. Then a DHS caseworker arrived, questioned her, and took both children into custody.
Now, months later, Lamb's experience of the child welfare system continues. The second set of x-rays cleared her, showing no new growth at the suspected fracture site — proof that there was no break in the baby's leg. Nevertheless, DHS informed her that they would keep her kids in custody until a full hearing could be held.
"I didn't understand how this was possible," says Lamb, recalling the moment she heard the news. "I was like, 'I didn't do anything wrong. You know that now, and you're still keeping my kids?'"
Continue Reading this Article at NextCity.org