Advocacy Campaign Wins Four Prestigious Telly Awards for Debt Free Justice Campaign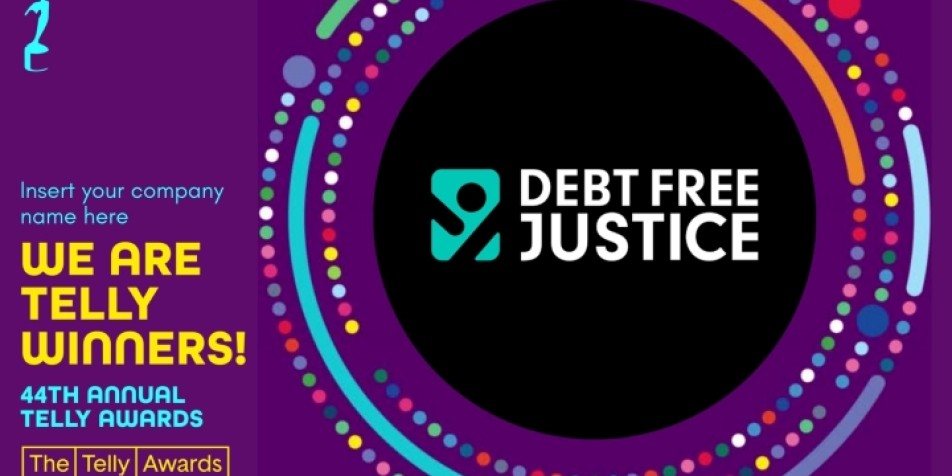 Philadelphia, PA (June 14, 2023) – Youth advocacy organizers with the Debt Free Justice Campaign recently received four Telly Awards for two of their films documenting the harms of juvenile fees and fines imposed on youth and families. Specifically, Kansas organizers with the group Progeny received awards and accolades. 
Below are the winning films from the campaign, as part of the 44th Telly Awards:
Progeny was awarded a Telly as part of this process. They are part of visionary work to move the needle for juvenile justice issues in Kansas.
"At Progeny, we say our stories are bigger than the box you try to put us in. We are grateful for the Debt Free Justice team for handling the stories of young people with such intentionality and compassion, and truly highlighting how detrimental it is to profit of the trauma of young people. To Progeny youth and alumni to lean into this experience in such a powerful way. We are honored that the Telly Awards seen the value in uplifting their stories and our campaign," said Marquetta Atkins, Progeny Executive Director.
Marcus Jarvis, Outreach and Communications Associate, Debt Free Justice Campaign, was an interviewer and winner of the award along with others, and works at Juvenile Law Center.
"It was my honor to be a part of this work! I enjoyed being a listening ear and helping to create a safe space to share these heartfelt stories," said Jarvis. 
We congratulate the winners as we continue to fight – and win – in state after state to eliminate the harmful practices of charging youth in the juvenile legal systems fines and fees on both the young people and their families. 
* * *
Juvenile Law Center fights for rights, dignity, equity, and opportunity for youth. We work to reduce the harm of the child welfare and justice systems, limit their reach, and ultimately abolish them so all young people can thrive. For more information about Juvenile Law Center's work, visit www.JLC.org. 
The Berkeley Law Policy Advocacy Clinic pursues non-litigation strategies to address systemic racial, economic, and social injustice. The Clinic supports local and state change campaigns to abolish regressive and racially discriminatory fees and fines in the juvenile and criminal legal systems. 
The National Center for Youth Law is a non-profit law firm that helps low-income children achieve their potential by transforming the public agencies that serve them. NCYL leads high impact campaigns that weave together litigation, research, public awareness, policy development, and technical assistance.
In 2021, these organizations launched #DebtFreeJustice, a national campaign dedicated to ending the harmful and unjust fees and fines imposed on youth in the justice system and their families.
Progeny is a youth/adult partnership focused on reimagining the juvenile justice system and reinvestment into community based alternatives.