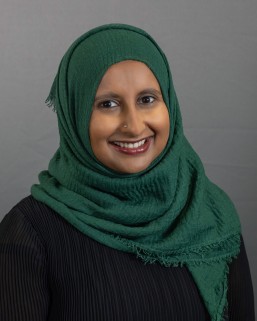 Nadia Mozaffar is a Senior Attorney at Juvenile Law Center. Her work focuses on advancing educational rights and opportunities for children in the juvenile justice and child welfare systems, economic justice issues, and protecting the rights of young people in the adult justice system. Nadia has led numerous trainings and presentations for lawyers, advocates, and policy makers on reforms regarding cost and fees in the juvenile justice system. Nadia co-authored a 2018 report, The Price of Justice: The High Cost of "Free" Counsel for Youth in the Juvenile Justice System, detailing the costs associated with court-appointed counsel around the country. Nadia also has significant experience with federal and state legislative advocacy.
Before joining Juvenile Law Center, Nadia was an attorney with the higher education practice group of Cooley LLP in Washington, D.C. At Cooley, she advised clients in the higher education industry on a wide variety of federal, state, and accreditation agency regulatory matters and assisted with the development of federal higher education policy. She is also experienced in advising nonprofit organizations on obtaining and maintaining 501(c)(3) status.
In addition to her legal work with education clients, Nadia maintained an active pro bono practice, representing indigent clients in immigration, asylum, and housing disputes. She served on Cooley LLP's Pro Bono Committee and was a member of the Legal Counsel for the Elderly's Young Lawyer's Alliance.She currently serves on the Board of Directors of Poligon Education Fund, a nonprofit organization dedicated to amplifying the voices of Muslim Americans in Congress.
Nadia holds her J.D. from Vanderbilt University Law School and her B.A. in History and Communication from Truman State University in Kirksville, Missouri.
Photo Credit - John Arroyo of Photography Without Borders