Seminole jail deputy fired for skipping mandatory checks on juvenile inmates, faking logs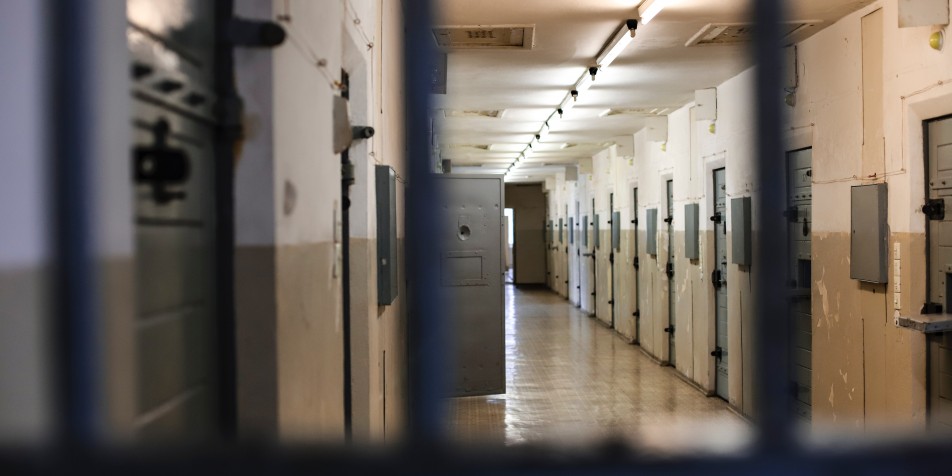 A Seminole County jail deputy was fired last month after his supervisors found he repeatedly did not complete mandatory checks on detained juveniles — as required by state law — and then lied about it, according to an internal investigation.
Detention Deputy Sheldon Gordon was terminated after a Sheriff's Office internal review found he "consistently failed" to complete 10-minute checks on the juveniles under his watch during May shifts at the county jail, falsifying hundreds of corresponding reports. The Orlando Sentinel obtained a summary of the investigation through a public records request.
A supervisor first noticed on video surveillance that Gordon had not moved from a table in the juvenile wing for about 40 minutes, despite being required to make a "physical observation check of each juvenile every 10 minutes," the report said. Because some of the juvenile cells were on a second floor, Gordon needed to walk upstairs to complete the checks, the report said.
The supervisor then found that, despite not having completed the checks, Gordon had submitted corresponding entries for each juvenile in the jail's electronic logbook system, where deputies are supposed to record what they notice during the checks, the report said.
When confronted with the issue and the security footage, "Gordon said he was sure he completed the checks, … however, Gordon could not show on the security video that the checks were completed," the report said. His supervisor worried that, based on his response, this was his "standard practice while assigned to this housing unit."
Internal investigators reviewed security footage and documents from Gordon's most recent three shifts in the juvenile wing, looking at six-hour periods from late May from about 9:30 p.m. to 3:30 a.m., the report said. They found he falsified about 230 records from those shifts, almost 40% of the reports he generated for the mandatory checks.
Video showed he was "seated at a table in the day room" the entire time, scrolling on a tablet, the report said.
When later confronted with the pattern of misconduct, Gordon apologized to his supervisors and said he was going through some personal things and had been distracted. He also said the tablet was having connectivity issues, but the report said video and input records did not show that.
Florida requires certain protections for children who are being held in adult jails, which follow federal rules meant to prevent contact between adult inmates and juveniles.
State law requires "physical observation and documented checks" by jail staff "at intervals not to exceed 10 minutes" for any child held in an adult jail because they are being prosecuted as an adult for a felony.
Research has shown that juveniles held in adult jails and prisons are at an increased risk for suicide, as well as being physically or sexually assaulted.
"Any child who is in a locked facility, especially an adult facility, is at risk for a number of harms," said Kate Burdick, a senior attorney at Juvenile Law Center, a national group that advocates for incarcerated youth. "Children who've been taken away from their families, children whose brains are still developing, ... we want to be checking on them not just so they're not suffering those extreme physical abuses, but just see how they are."
The Seminole County Jail holds juvenile inmates two-to-a-cell, according to the report.
"In the case of juvenile inmates, the most important aspect is always the care we must provide them as vulnerable members of our society. I take that responsibility very seriously and expect my employees to do so also," Seminole Sheriff Dennis Lemma wrote in his termination letter to Gordon, also obtained in a public records request.
Gordon, who was hired last September, was found to have violated policies prohibiting false statements and governing supervision procedures.
"You apologized for not conducting the required checks during your prior shift, … attributing your failure to a brief lapse in judgment," Lemma wrote. "I can handle a mistake, I can't handle untruthfulness."
In an interview with investigators, Gordon admitted to his missteps.
"I know it's my fault for not going to them about my issues, and doesn't excuse what I did, because I did do it, and it's not excuse for me to say why or what I did, just I did it and I know was wrong," Gordon said.
He later said he normally did the checks, but hadn't most recently.
"I'm really truly apologetic for what I did," he said. "Given another chance I would do the right thing and move forward from here."
The Sentinel was unable to get in contact with Gordon for further comment. Seminole sheriff's spokeswoman Kim Cannaday said the case was not referred to the State Attorney's Office to be reviewed for possible prosecution.