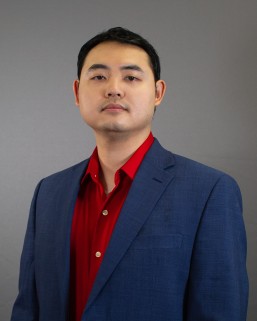 Chris Lin joined Juvenile Law Center in 2022 as a staff attorney with the Debt Free Justice campaign, working to end fees and fines in the juvenile justice system. Before joining Juvenile Law Center, he was an associate director with the American Constitution Society, and worked with lawyers and law students around the country to advance a progressive view of the Constitution.
Chris is currently a board member of the Philadelphia chapter of the American Civil Liberties Union, and the Pennsylvania chapter of the Asian Pacific American Bar Association. He is a former member of the Philadelphia Mayor's Millennial Advisory Committee, a former board member of the Pennsylvania Young Democrats, a former elected committee-person in Philadelphia, and a founder of the Philadelphia chapter of the Asian Pacific American Labor Alliance.
Before attending law school, Chris worked in federal government in D.C. and then local government in Pittsburgh. Chris graduated from the University of Pittsburgh with a B.A. in Political Science and a minor in Economics. He then obtained a Master's in Public Policy from Georgetown, with a concentration in Homeland Security. He earned his J.D. from Temple University Beasley School of Law, where he obtained a Peggy Browning Fellowship to advance workers' rights, and as a Rubin-Presser Social Justice Fellow assisted ACLU-PA's efforts to clear the criminal records of the indigent.
Photo Credit - B.C.