Youth Guide to the Juvenile Court System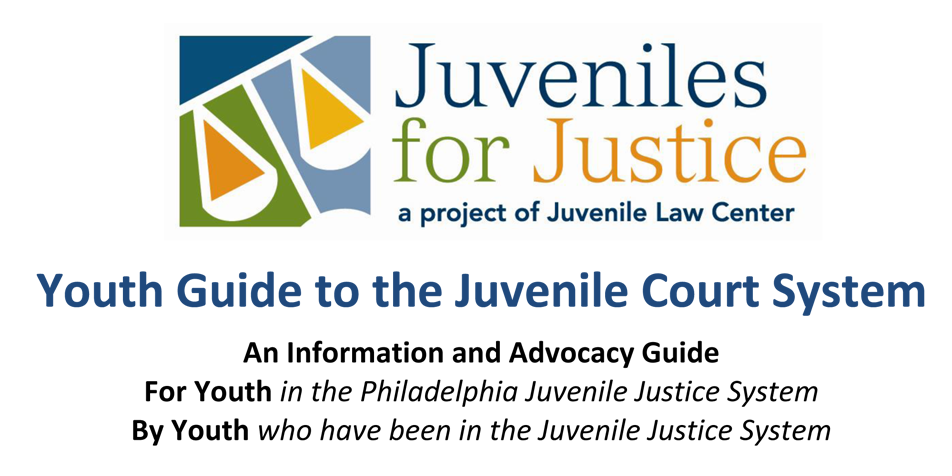 This guide was created by youth in Philadelphia with experience in the juvenile justice system. It explains some of the difficult terms youth may hear during the court process and gives a look into what the average process is like. It is in no way a replacement or substitute for talking with your lawyer.
Topics covered in this guide include:
Your rights in the juvenile court process
Important dates and contact information
Words and terms you should know
What to do if you are in detention
Tips from youth about detention
How to prepare for cout
What happens in court
What happens if you are "adjudicated delinquent"
Consequences of a juvenile record
Sample calendar
List of resources
Juveniles for Justice would like to thank the Philadelphia Department of Human Services for publishing this guide and for their continued support of Juvenile Law Center's youth engagement programs.