Ten Strategies to Reduce Juvenile Length of Stay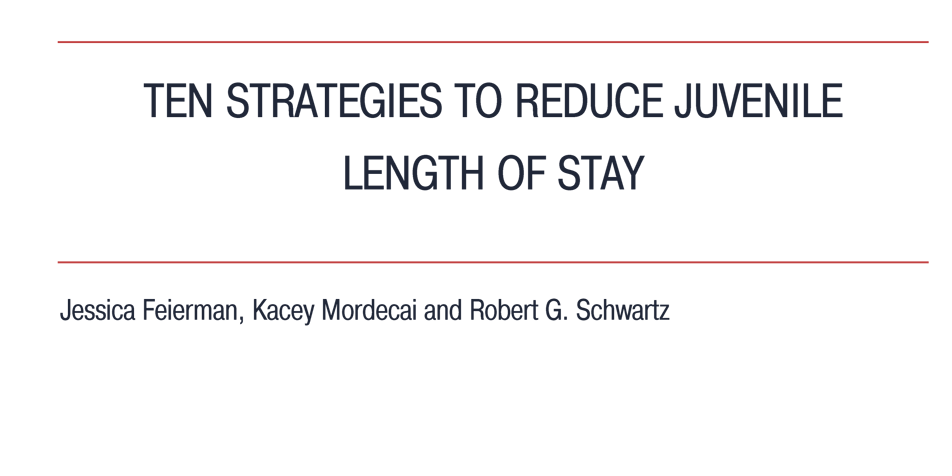 Approximately one third of youth in custody in the juvenile justice system on any given day have been confined for longer than six months. Many have been in placement longer than a year. Children often receive lengthy placements not for serious offenses against another person, but for property offenses, drug offenses, probation violations and status offenses. Such confinement disconnects youth from families and communities, and puts them at risk of trauma, academic failure, and increased rates of adult incarceration.
Recent social science research suggests that confining a juvenile longer than six months yields no reduction in recidivism. Long stays are also costly: states spend approximately $150,000 per year for every youth in a juvenile facility. Despite this research, state policies typically allow for youth to remain in care until they reach the age of majority, or at least for two or three years. State policies also provide little or no guidance to decision-makers on appropriate disposition lengths.
In Ten Strategies to Reduce Juvenile Length of Stay, Juvenile Law Center draws from a 50 state review of state statutes, conversations with national stakeholders and decision-makers, and input from preeminent researchers and scholars in the field. The publication aims to start a deeper conversation about state policies – including agency policy, state statute, and regulations – that can address the problem of unnecessarily long stays in juvenile facilities.