Youth Advocates Create Guide, Video to Help Youth Navigate the Juvenile Court Process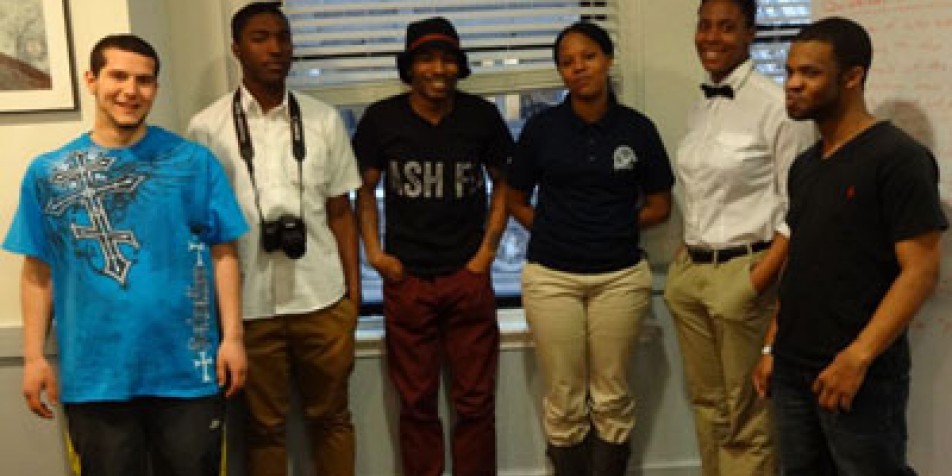 Above: Juveniles for Justice Youth Advocates, 2013-2014
A quick test of your knowledge about the juvenile court process: Did you know that, in juvenile court, you have the right to confront and cross-examine witnesses? Do you know what happens during an adjudicatory hearing? Did you know that judges can order a consent decree as an alternative to formally pressing charges against you?
Navigating the juvenile court process is challenging. As you can tell from above, the language used in court is not particularly youth-friendly. Many youth aren't fully aware of their rights in the juvenile court process and what happens if they're "adjudicated delinquent" (the term for being found guilty in juvenile court).
To address this issue, our Juveniles for Justice Youth Advocates have created a guide to navigating the juvenile court process: "Youth Guide to the Juvenile Court System: An Information and Advocacy Guide."
Juveniles for Justice, one of Juvenile Law Center's youth engagement programs, provides opportunities for youth who have been involved in the juvenile justice system to assess the system's strengths and weaknesses and then develop and implement advocacy projects to improve the system.
Youth Advocates were inspired to create this guide because of their own experiences in the juvenile justice system. Most had a limited understanding of the system when they were involved in it. They often felt confused in court hearings and did not fully understand the expectations that the system had for them, whether they were in placement or on probation.
Those who did understand the system and their rights had a better overall experience and were able to work with their attorneys and juvenile justice professionals more effectively. Most importantly, they were better advocates for themselves.
In addition to the guide, Youth Advocates also created this video, in partnership with filmmaker Will Drinker, to share their experiences with the juvenile court process and their reasons for creating this guide:
[video:https://www.youtube.com/watch?v=HPz10EfEqCk]
The "Youth Guide to the Juvenile Court System" includes information on:
Your rights in the juvenile court process
What to do if you are in detention, including tips from youth on detention
How to prepare for court and what happens in court
What happens if you are "adjudicated delinquent"
Consequences of a juvenile record
Additional resources
Attorneys from the Defender Association of Philadelphia, the Commissioner of the Department of Human Services, and other juvenile justice professionals in Philadelphia all provided input on the guide, which has been distributed to youth in Philadelphia.
Download "Youth Guide to the Juvenile Court System" now >>