National Report Finds Use of Solitary Confinement at Juvenile Facilities Widespread, Disproportionately Impacting Minorities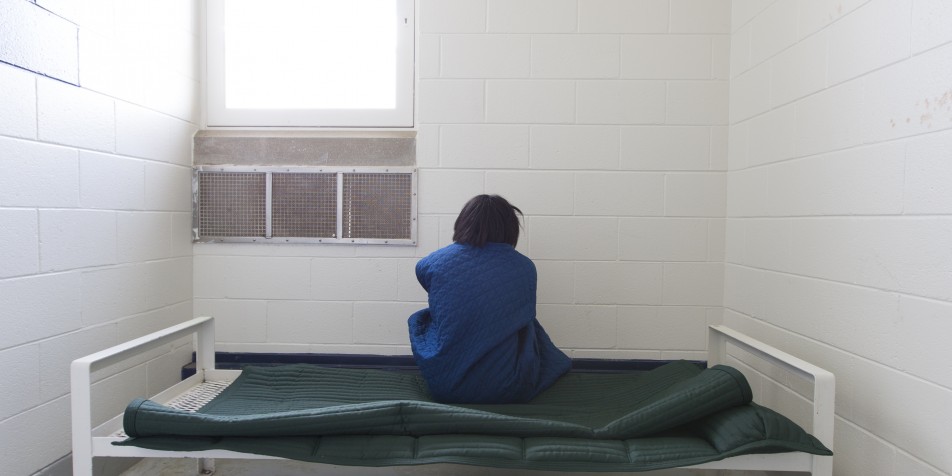 Publication offers legal strategies to end youth solitary.
Washington, D.C. – Juvenile Law Center today released a critical report with key findings on the use of solitary confinement at juvenile facilities nationally. The report found that despite progress at the federal level and in a growing number of states, solitary confinement of youth remains widespread, with a disproportionate impact on youth of color, LGBT youth, and youth with disabilities. The organization has fought the use of solitary confinement with kids for decades, and will share the report's findings today in a live streamed Congressional briefing at 2 pm EST.
"Solitary confinement is torture - it can lead to depression, anxiety, hallucinations, self-harm, and even suicide, especially in teenagers," said report co-author and Juvenile Law Center Associate Director Jessica Feierman. "It also doesn't keep youth, staff, or the public safe. In fact, juvenile facilities that eliminate solitary confinement have seen reductions in violence as a result."
In crafting the report, Juvenile Law Center surveyed public defenders and disability rights advocates, and interviewed facility administrators, youth and family members. More than two-thirds of public defenders surveyed reported that their clients spent time in solitary confinement.
"The conditions are atrocious," said Karen Lindell, report co-author and Juvenile Law Center Staff Attorney. "Kids are regularly denied access to personal belongings, papers, pens, books, time outdoors, recreation, counseling, and school. They are even denied basic necessities, like showers and mental health treatment."
Juvenile Law Center supports legislation like the MERCY Act, introduced by Senator Cory Booker (D-NJ). "There is no justice in throwing juveniles in solitary confinement. This inhumane practice, which disproportionately affects kids of color, LGBT kids, and those with disabilities, is deeply harmful. That's exactly why we re-introduced the bipartisan Mercy Act earlier this year – to fix this stunning injustice by banning the solitary confinement of juveniles under federal supervision," Senator Booker said. "Today's report demonstrates the depth of the problem and the urgent need for reform."
According to the report, the time is ripe for legal change. On July 10th, Juvenile Law Center, along with co-counsel the ACLU of Wisconsin and Quarles and Brady, won injunctive relief in a class action civil rights lawsuit against state officials for their use of solitary and other harmful practices at two youth facilities in Wisconsin – Lincoln Hills School for Boys and Copper Lake School for Girls. This is the third federal court order this year to hold solitary confinement of youth unconstitutional; similar orders were issued by federal courts in Tennessee and New York. Since 2016, Washington D.C., California, and Colorado have all passed legislation strictly curtailing the use of solitary confinement in their juvenile facilities.
Members of the press are welcome to attend the 2pm Congressional briefing, which can also be streamed here.
Download the report and executive summary >>
CONTACT:
KATY OTTO (JUVENILE LAW CENTER) OFFICE: 215-625-0551 ext. 128 EMAIL: kotto@jlc.org
Juvenile Law Center is the oldest non-profit, public interest law firm for children in the nation. Widely published and internationally recognized as thought leaders in the field, Juvenile Law Center's impact on the development of law and policy on behalf of children is substantial. Juvenile Law Center uses an array of legal strategies and policy advocacy to promote fairness, prevent harm, ensure access to appropriate services, and create opportunities for success for youth in the foster care and justice systems. For more information about Juvenile Law Center's work, visit www.JLC.org.