Marsha Levick Named Winner of 2015 Philadelphia Award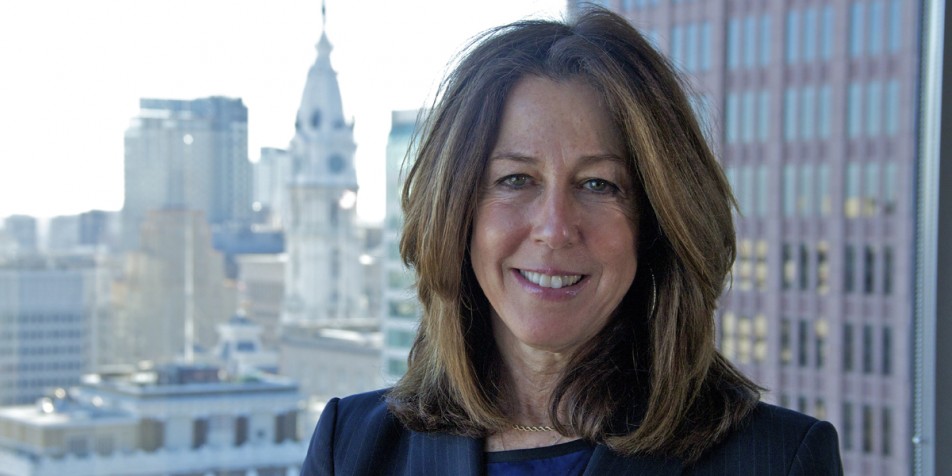 "I am so honored to receive the prestigious Philadelphia Award, and I thank the selection committee for valuing the work that I and my Juvenile Law Center colleagues do every day on behalf of kids. Working to change the legal landscape for children and protecting their rights has been my professional mission. I share this recognition with the extraordinary, talented staff and Board at Juvenile Law Center and our many friends and supporters here in Philadelphia and throughout the country who make our work possible. As I reflect on the names of past winners of this award, I am humbled, and I am challenged to remain worthy of having been invited to join such an illustrious group!"- Marsha Levick, Deputy Director and Chief Counsel
---
Her work will have a profound impact on the lives of current juvenile offenders and their families, as well as those in the future.
- Curtis Kise, descendent of the Philadelphia Award's Founder
I know I speak for everyone at Juvenile Law Center when I say that we're thrilled to announce that our own Marsha Levick was named winner of the 2015 Philadelphia Award! This prestigious award, established in 1921 by Pulitzer Prize-winning author Edward Bok, is presented annually to Philadelphia-area residents who act and serve in the best interest of the community.
In naming Marsha as the recipient, the Board of Trustees of the Philadelphia award has recognized Marsha's remarkable achievements throughout her career in the field of juvenile law. Her work achieved new success in the recent United States Supreme Court decision Montgomery v. Louisiana, which found that its earlier ruling prohibiting mandatory sentences of life in prison without the possibility of parole for juvenile defendants applies retroactively.
This decision affects hundreds of individuals in Philadelphia alone, and thousands of people nationwide. More broadly, the decision reflects the Supreme Court's acceptance of neuroscience and behavioral psychology that proves that the adolescent brains are not fully developed. This science has important implications in understanding culpability, impressionability and the possibility of rehabilitation.
Marsha's work on behalf of children over the past four decades has been truly remarkable. Her recent success in the U.S. Supreme Court case...and her advocacy in the Luzerne County "kids for cash" scandal...literally changed the face of juvenile justice in our city, state, and nationally.
- David L. Cohen, Vice Chair of the Board of Trustees of the Philadelphia Award
As many of you know, Marsha co-founded Juvenile Law Center in 1975. Throughout her legal career, she has been an advocate for children's and women's rights and is a nationally recognized expert in juvenile law. She has successfully challenged an array of abusive or illegal laws and policies on behalf of children in both the justice and child welfare systems and has been a formidable appellate advocate for children in state and federal courts.
Marsha led our legal team through litigation rising out of the Luzerne County "kids-for-cash" scandal, where Juvenile Law Center successfully obtained the expungement of thousands of juveniles' cases before the Pennsylvania Supreme Court and won compensatory damages for the children and their families in related civil litigation.
2015 Philadelphia Award - Marsha Levick from Rich Tolsma Productions on Vimeo.