"Kids for Cash" Judge Ciavarella Found Liable for Enactment of Zero-Tolerance Policies and Violation of Kids' Constitutional Rights in Federal Civil Rights Action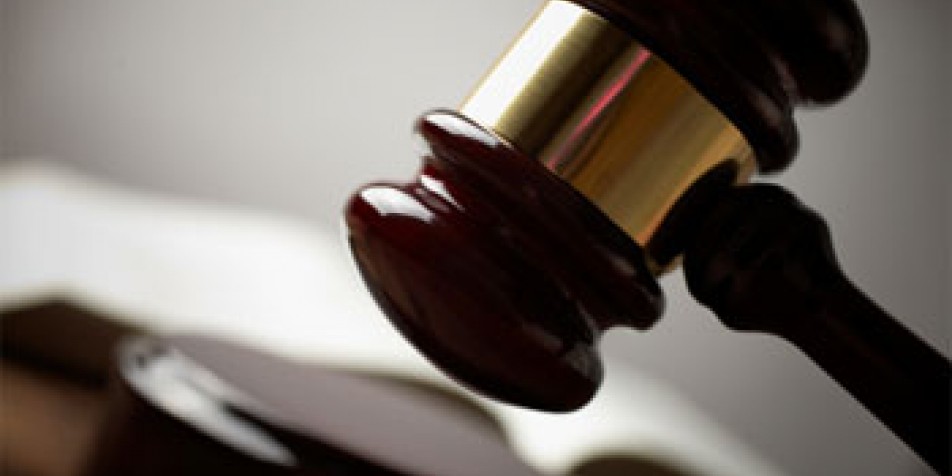 Late yesterday, the U.S. District Court for the Middle District of Pennsylvania granted plaintiffs' motion for partial summary judgment against former Luzerne County Juvenile Court Judge Mark Ciavarella, the judge at the center of the now infamous 'kids for cash' scandal. Specifically, U.S. District Court Judge A. Richard Caputo found that Ciavarella violated the constitutional rights of the children who appeared before him to an impartial tribunal, as guaranteed by the Fifth, Sixth, and Fourteenth Amendments to the United States Constitution. Ciavarella is currently serving a 28-year federal prison sentence following his criminal conviction in February 2011 on charges arising out of the scandal.
While American courts have a long history of protecting judges from suit by litigants who have appeared before them, Judge A. Richard Caputo ruled that Ciavarella is not immune from suit for his non-judicial conduct associated with the violation of the children's rights. "Judicial immunity does not shelter Ciavarella's 'non-judicial conduct,'" the court noted, explaining that judicial acts traditionally include "issuing orders, resolving cases and controversies, making rulings, and sentencing criminal defendants."
In the 'kids for cash' civil lawsuit, the court found that certain of Ciavarella's actions were not protected under the judicial immunity doctrine, including Ciavarella's participation in a conspiracy to enact zero tolerance policies. The court specifically found that while Ciavarella served as judge of the juvenile court, he enacted an administrative policy that dictated instances in which probation officers had to file charges against and detain juveniles in Luzerne County. In his order, Judge Caputo states, "Ciavarella's enactment and expansion of a zero-tolerance policy dictating how probation officers were to handle violations of probation and other charging decisions fall outside the scope of judicial action … Because Ciavarella's enactment and expansion of the zero tolerance policy were non-judicial acts, judicial immunity does not shield this conduct."
The court also found that Ciavarella's role in closing the former Luzerne County Juvenile Detention Center to make way for the construction and exclusive use of the private, for-profit Pennsylvania Child Care facility, as well as his monitoring of the financial success of that facility and concealment of the more than $2.7 million he and former Judge Michael Conahan received from the former co-owner and developer of the facility, were likewise non-judicial acts. Judge Caputo further states, "Ciavarella and Conahan kept track of the number of children sent to the facility and how PACC was doing financially. Ciavarella continued to monitor the profitability of PACC until 2008. Ciavarella's role in closing the River Street facility set the conspiracy in motion. Thus, the undisputed material facts establish that Ciavarella knew, or he should have known, that his role in the closure of the River Street facility and his concealment of his interest in its closure (and the resulting opening of the PACC facility while he served as judge of the juvenile court) would deprive Plaintiffs of an impartial tribunal."
The court's finding that Ciavarella's enactment of zero-tolerance policies falls outside the scope of judicial immunity is especially significant. It follows by one day the announcement of new guidelines and recommendations by the United States Departments of Justice and Education to roll-back zero-tolerance policies that have created a school to prison pipeline and mete out discipline disproportionately to students of color. The decision should put other judges on notice of their potential liability for participating in the enactment of policies that interfere with children's rights or undermine key principles of our justice system.
"Of the 2,500 children who appeared before Ciavarella between 2003-2008, the duration of this illegal conspiracy, a substantial number of them were referred by the schools in Luzerne County," noted Marsha Levick, Deputy Director and Chief Counsel of Juvenile Law Center and co-counsel, along with Hangley Aronchick Segal Pudlin & Schiller, for plaintiffs in the lawsuit. "Luzerne County exposed the dark side of zero-tolerance policies, resulting in the loss of key educational opportunities for too many children who still struggle today to get their lives back on track. With this decision and the new federal guidelines, we have new tools to return school discipline to the principal's office, rather than the courtroom."