Formerly Incarcerated Youth Demand Bold Legislative Action on Youth Justice in Pennsylvania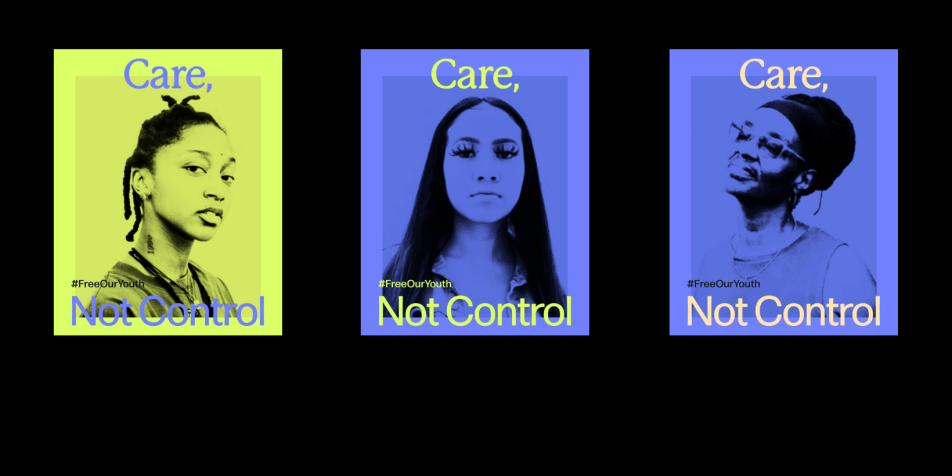 This press release was issued and released by the Care, Not Control campaign. Learn more about this initiative and read their demands here.
Youth Leaders and Advocates Held Press Conference at the Pennsylvania Capitol to Call for Urgent Reforms
Harrisburg, PA -- Today, youth leaders and advocates with the Care, Not Control campaign held a press conference at the Pennsylvania State Capitol calling on legislators to take bold, immediate action to address Pennsylvania's long history of ineffective spending, racial discrimination, and unchecked abuse in its system of youth incarceration. The press conference featured young people who have experienced incarceration themselves and are now leading the fight to end this harmful practice.
Formerly incarcerated youth shared their experiences and the devastating impact of being placed behind bars as a young person. Youth leaders stressed the urgent need for reform, calling attention to currently incarcerated youth across Pennsylvania who are placed in inhumane conditions and are vulnerable to abuse and COVID-19. Youth speakers unveiled their own set of policy recommendations, including divest from placement and detention, raise the bottom age of juvenile court jurisdiction, mandate diversion, eliminate fines and fees and limit restitution, and demanded legislators take immediate action to protect incarcerated youth and shift resources to communities.
"Having experienced youth incarceration myself, I know how it alters your life for the worse," said Alex Rivera, youth leader with the Care, Not Control campaign. "What policymakers need to understand is that placing children behind bars does nothing but harm and traumatize them. We're here today to show that there's a better path forward -- one that provides young people with the support and resources they need to thrive."
"Time and time again, we have seen Pennsylvania's system of youth incarceration fail our young people," said Will Bentley, youth leader with the Care, Not Control campaign. "What will it take for our elected officials to realize that changes are desperately needed? I want to make sure that no more young people have to experience the life-altering trauma that I have, and we need decision-makers to be our partners in this fight."
This press conference was organized in response due to the lack of action from Pennsylvania lawmakers to implement the recommendations made by the Pennsylvania Juvenile Justice Task Force. The task force was appointed by Governor Tom Wolf nearly two years ago in response to numerous horrific reports of abuse of incarcerated youth in facilities across the Commonwealth, including Wordsworth, Glen Mills, and Devereux. The Task Force released these recommendations in June of this year -- yet no legislation has even been introduced as the General Assembly nears the end of its session.
"All young people deserve the opportunity to realize their hopes and dreams," said Anahi Figueroa-Martinez, youth leader with the Care, Not Control campaign. "Too many young people, disproportionately Black and brown youth, have had their childhood taken away from them by youth incarceration in Pennsylvania. Today, we're providing actionable steps to build a better future for all youth."
"Young people like ourselves are leading the movement to end youth incarceration," said My Le, youth leader with the Care, Not Control campaign. "Young people behind bars have no voice, and we're here to advocate for them. Elected officials need to prioritize the voices of those most impacted by youth incarceration -- it's time they listen to us."
The Care, Not Control campaign continues to call on decision-makers in Pennsylvania to adopt the following demands:
● End the carceral state for youth in Pennsylvania
● Divest from youth incarceration and reinvest in communities
● Always treat children as children
● Provide holistic support to young people as they await release
● Transform probation and eliminate fines and fees
● Provide holistic support to young people returning home
● Release youth in light of the heightened dangerousness of the COVID-19 Pandemic
The Care, Not Control campaign is a coalition led by young people most impacted by the system and youth advocates from Juvenile Law Center, the Village of Arts & Humanities, Youth Art & Self-empowerment Project, and Youth Sentencing & Reentry Project working to transform the justice system to end youth incarceration in Pennsylvania. You can read our full set of demands here.