Diversion programs can help keep youth out of "the system" by preventing arrests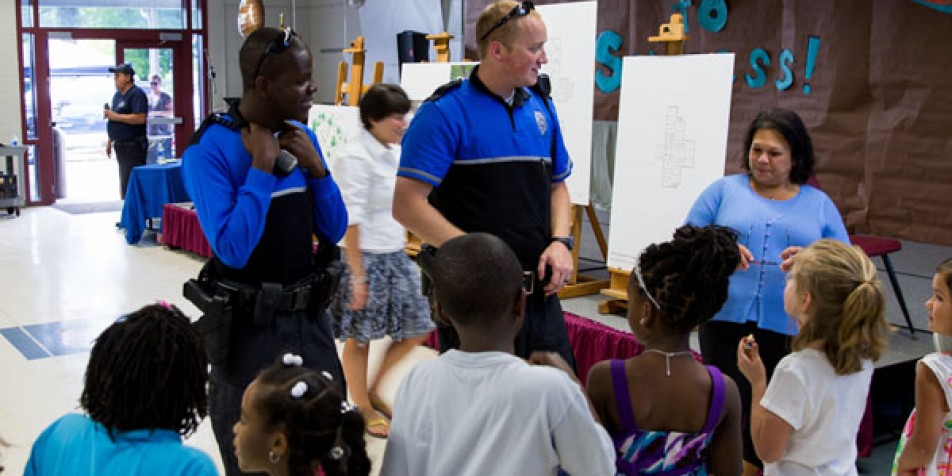 Each year, over 1 million youth are arrested across the country, and 95% of those arrests are for non-violent offenses. Students are increasingly being arrested by police officers working in schools for behaviors that schools used to handle as routine disciplinary problems: throwing an eraser, chewing gum, or arguing in the hallway. Most youth arrests are for low-level misdemeanors, and in many cases youth are released without prosecution because the behavior prompting the arrest was so trivial. Yet, a juvenile record is created the moment a kid is arrested, and these records can follow youth into adulthood, even if the they never appeared in juvenile court and was never adjudicated delinquent (found "guilty").
Diversion programs...provide a true second chance for kids...not only to avoid formal juvenile justice involvement but a chance to avoid arrest altogether.
Keeping students from entering the juvenile justice system is an important step in curbing the flow of the school-to-prison pipeline and making sure they can get their lives back on track. Diversion programs help keep youth out of the system, and these programs work best when youth are diverted before they're even arrested.
Over the past several years, a number of jurisdictions created promising programs to divert youth instead of arresting them. These programs help reduce the negative impact of arrests on youth who would otherwise never have formally entered the juvenile justice system:
Diversion programs such as these provide a true second chance for youth—a second chance not only to avoid formal juvenile justice involvement, but a chance to avoid arrest altogether.
All types of arrests, especially school-based arrests, push young people into the juvenile justice system and can have severe long-term consequences such as a severely disrupted education or limited employment opportunities as a young adult. Jurisdictions across the country should prioritize pre-arrest diversion, and programs like the ones listed above can serve as models for jurisdictions to keep kids in schools and in their communities. In jurisdictions that have already implemented pre-arrest diversion programs, there are areas for continued improvement. Some programs allow for police discretion and therefore not all eligible youth are diverted; other programs have failed to address racial disparities of youth arrests.
Juvenile Law Center co-teaches an intensive juvenile diversion certificate program at the Georgetown University Center for Juvenile Justice Reform (CJJR). CJJR is still accepting applications for the 2016 certificate program, which will be held at Georgetown University from August 2-5, 2016. Applications are due by April 29, 2016. Click here to learn more and apply. Now in its third year, the certificate program brings together law enforcement officers, probation staff, prosecutors, defenders, school officials, judges, policy-makers, and other local leaders who are committed to strengthening their diversion efforts.
Image credit: Rayon Johnson via flickr, licensed by CC SA2.0.