Bipartisan Bill Introduced in Pennsylvania Senate to End Harmful Juvenile Fees and Fines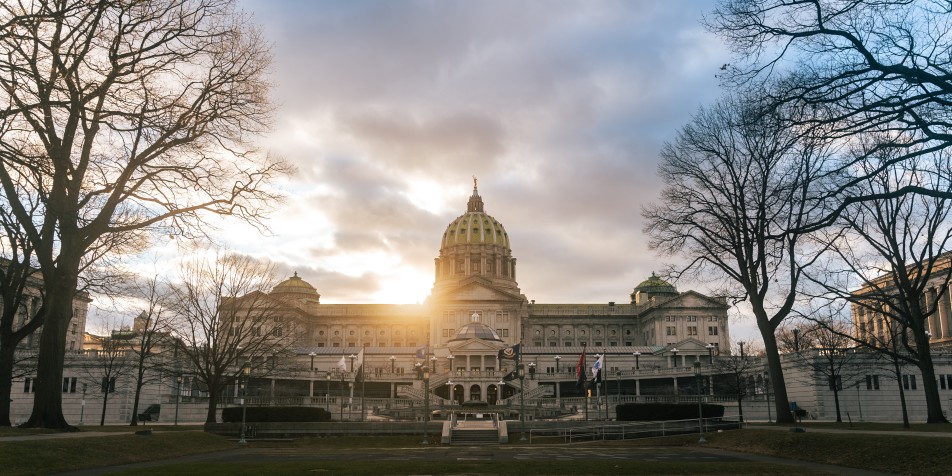 Juvenile Law Center Applauds Introduction, Urges State Legislature to Act Quickly to Pass Needed Reform
Harrisburg, PA (May 24, 2022) – Last week, Pennsylvania Senators Yaw (R) and Cappelletti (D) introduced a bill that would end the harmful practice of collecting juvenile fees and fines in the Commonwealth. These fees push youth and their families further into poverty and deeper into the system, causing lasting harm. Advocacy organization Juvenile Law Center has been working on the issue of juvenile fees and fines since 2016 when it released the groundbreaking report Debtors' Prison for Kids and celebrate the bill's introduction.
"Juvenile Law Center and Care, Not Control have worked tirelessly to ensure that youth have a voice in conversations about juvenile justice reform," said Malik Pickett, Staff Attorney at Juvenile Law Center. "We applaud Senator's Yaw and Cappelletti for listening to the voices of youth and their families who have testified to the devastating impact fees and fines have on their lives." 
The Senators understand the value in reform to juvenile fees and fines and see the implications for community safety.
"The current practice of assessing fines and fees disproportionately affects low-income and minority families with youth in the juvenile justice system," said Senator Cappelletti. "It puts them at an economic disadvantage and the youth are more likely to reoffend. By eliminating or decreasing these antiquated measures, we reduce recidivism and allow families and young people to focus on themselves."
Similar bills have passed in fifteen states including Texas, Louisiana, Nevada, Maryland, New Jersey, and California.
"This is a good bill because some youth do not have the support of their families or have families who can't pay a fee or fine," said Anahi Figueroa-Martinez, Youth Advocacy Program Fellow at Juvenile Law Center. "If young people can't pay these, it is common sense that trying to force them to won't have a good outcome. Why make it harder on youth to get out of the system? I hope this bill passes in Pennsylvania to make things more manageable for young people."
The bill is part of a series of juvenile justice system reform bills introduced following the report released by Pennsylvania's Juvenile Justice Task Force, chaired by Senator Baker (R) and Senator Williams (D), along with Representative Zabel (D). Yesterday, the Senate Judiciary held a hearing on the juvenile justice reform package; following the hearing youth advocates from Care, Not Control spoke out on the need for reform at a press conference. Juvenile Law Center is a member of the Care, Not Control coalition and supports the passage of all the bills.