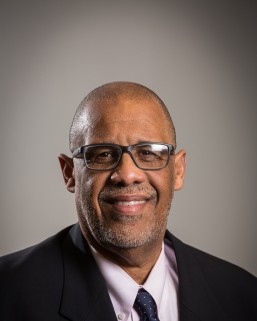 James Bell is the Founder and President of the W. Haywood Burns Institute. The Burns Institute has worked in over 200 counties in 23 states to engage justice stakeholders and communities across the country to build equity in the administration of justice.
He has trained and addressed thousands of human services professionals and community members on a vision of well-being as the preferred and most effective way to achieve community safety.
James has appeared on numerous national television shows, conducted several radio interviews and written blogs for the Huffington Post. He has authored sections of published anthologies on school discipline, youth justice history, and health.
James has extensive experience in the international justice arena: he assisted the African National Congress in the administration of the juvenile justice system in South Africa and consulted with the Nelson Mandela Children's Fund. He has worked with government officials and activists on the human rights of children and restorative justice in Cambodia, Kenya, Brazil, New Zealand and China. He attended California State Polytechnic University and Hastings College of Law. He worked for many years at Youth Law Center in San Francisco where he collaborated with Juvenile Law Center on cases and projects.
Juvenile Law Center Board Committee Memberships: Strategic Initiatives