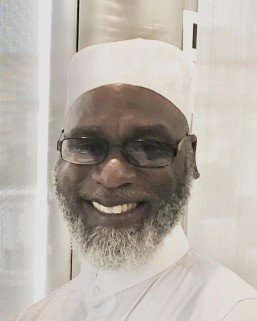 Abd'allah Lateef is Co-Deputy Director of the Campaign for Fair Sentencing of Youth.
In spite of being condemned to life without the possibility of parole at 17 years old - and without hope of being released from prison, Abd'Allah sought to transcend the ordinary in order to become extraordinary. Abd'allah studied legal jurisprudence and he worked as a paralegal within the Paraprofessional Law Clinic, Inc.
Since his release, Abd'Allah continues his advocacy efforts. Today, along with being a Senior Strategist & Racial Equity Specialist for the Campaign for the Fair Sentencing of Youth, Abd'Allah is also a member of the Philadelphia Reentry Coalition; a member of the Univ of Penn Goldring Reentry Initiatives Advisory Board; a Board members at the Center for Employment Opportunities; a Board Member at New Leash on Life.
Articles and Publications
None of Us Are Free, Until All of Us Are Free(link)
The Appeal: Justice in America Episode 13: Juvenile Justice (link)
Colorlines: Former Juvenile Lifers Need a Pressure Valve (link)
Video: Abd'Allah Lateef in Conversation with Clint Smith (link)
Video: Abd'Allah Lateef talks Ubuntu Philadelphia and Healing (link)
Juvenile Law Center: Thoughts From a Formerly Condemned Man-Child": Reflections on Miller and Montgomery Rulings (link)
WITF: After 49 years behind bars, juvenile lifer found society wasn't prepared for his release(link)
MDSJ: University of Scranton Hosts Retreat for Formerly Incarcerated Children (link)
La Salle: La Salle Welcomes Two Presenters Who Spoke from Experience about the Juvenile Justice System and Reform (link)