Navigating the Juvenile Justice System in Pennsylvania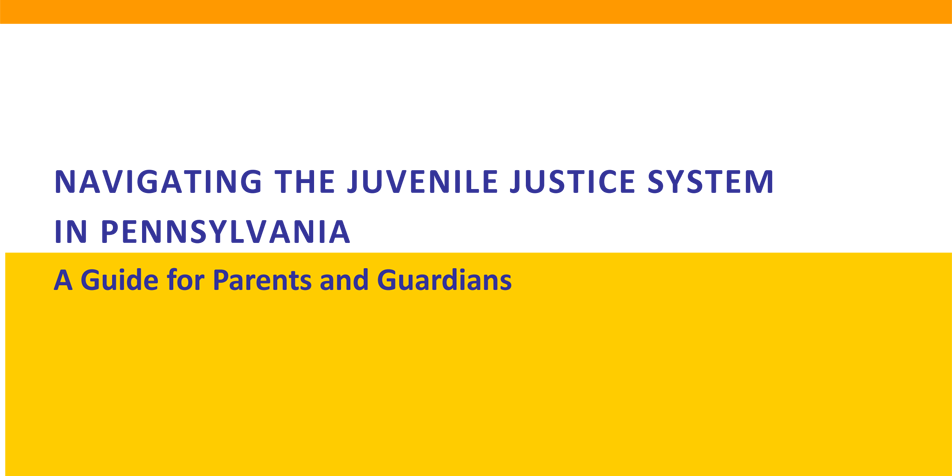 The juvenile justice process can be confusing for anyone. The purpose of this guide is to help parents and guardians better understand the juvenile justice process. This guide walks parents and guardians through each stage of the process and points out the places where a parent's input is especially important.
This guide also provides general information about the juvenile justice system in Pennsylvania. Certain juvenile justice policies may be slightly different from county to county. However, under the law, all children have important rights that should be protected in every courtroom and in every county.