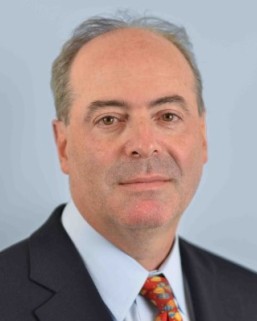 Stephen Labaton is Executive Vice President for corporate affairs at Booz Allen Hamilton and leads the firm's government relations, media relations, marketing and corporate social responsibility functions. He has spent his career focusing on public policy, politics, finance, technology and business.
Prior to joining Booz Allen, Stephen was president for North America of Finsbury, a global strategic communications firm, where he advised the firm's largest clients on public affairs, financial transactions, issues management and brand reputation. He joined Finsbury shortly after working in the executive office of Goldman Sachs, where he advised leadership on post-financial crisis issues.
Prior to Goldman Sachs, Stephen was an award-winning journalist at The New York Times. In his 23 years as a national and business correspondent in the New York office and the Washington Bureau, he wrote frequently about a range of policy, government and business topics, including the 2008-2009 financial crisis, Wall Street, telecommunications and antitrust, economic, technology, regulatory and legal issues. As a senior writer, he covered several federal agencies, including the Justice Department, the Securities and Exchange Commission, the Federal Communications Commission, and the Federal Trade Commission. He was twice awarded the Gerald Loeb Award for Distinguished Business and Financial Journalism, the most prestigious award in business journalism, and was twice on teams that were finalists for the Pulitzer Prize.
Stephen is a member of the Board of Visitors of Duke University School of Law. He has a B.A. degree from Tufts University and M.A. and J.D. degrees from Duke University. He is a member of the bar in New York and Connecticut.