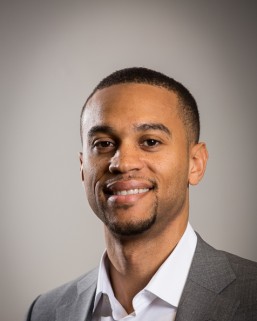 As an Associate at Schnader Harrison Segal & Lewis' Philadelphia office, Mr. Lewis represents private and public companies, nonprofit organizations and municipalities in real estate and corporate matters. He handles complex real estate transactions including reviewing and drafting commercial leases and agreements for sale. He also assists clients with formation, corporate governance and business counseling.
Prior to attending law school, Mr. Lewis worked at IMG Academy as a trainer to professional and student athletes in basketball. While at American University, Mr. Lewis played Division 1 Varsity Men's Basketball and later played professional basketball in Mexico.
Representative Matters
Handled leasing transactions involving commercial office, flex, retail and industrial space, including high-rise office buildings and suburban business campuses, for a real estate investment trust with properties located throughout the world.
Represented a leading paperboard manufacturer in multiple real estate and finance transactions. Reviewed loan and credit documents and drafted a lease amendment for a commercial building.
Represented a regional bank in a mortgage foreclosure action to determine if the bank was responsible to pay the broker's commission on the sale of the foreclosed property.
Drafted vendor agreements, photography-release and waiver agreements, and other policies pertaining to a city-wide sporting event sponsored by a large municipality. 
Provided tax advice on behalf of a renowned grant-making organization in a transaction to form a taxable entity. Drafted a Private Letter Ruling request to persuade the IRS that this transaction does not trigger excess business holdings.
Advised a clean energy charitable organization in a matter involving a multi-million dollar pledge that the donor refused to honor.
Advised an arts and entertainment nonprofit organization on governance, conflict of interest, and whistleblower issues and compliance with the New York Prudent Management of Institutional Funds Act.
Represented a private liberal arts university on various business issues including contracting third-party student counseling services and establishing an externship program.
Juvenile Law Center Board Committee Memberships: External Affairs (Co-Chair)